The Apple iPhone 6s and iPhone 6S Plus were launch only three or four months back and we are still waiting for 4 inch iPhone announcement with his schedule for March 22nd through official Apple event but there are rumors of upcoming Apple iPhone models. Every alternate day there is one or the other news regarding the upcoming iPhone 7 series smartphones but to surprise you all iPhone 8 gets rendered. Don't worry this is just a new iPhone concept which comes from Rishi Ramesh and it's no way related to official release.
The Apple iPhone 8 concept design has curved edges to make it a round smartphone on all the four sides as opposed to iPhone 6S or current Apple phone design.
In the image you will also noticed that there is no audio jack port, it's replaced by lightning connector port which matches the current rumors regarding the iPhone 7.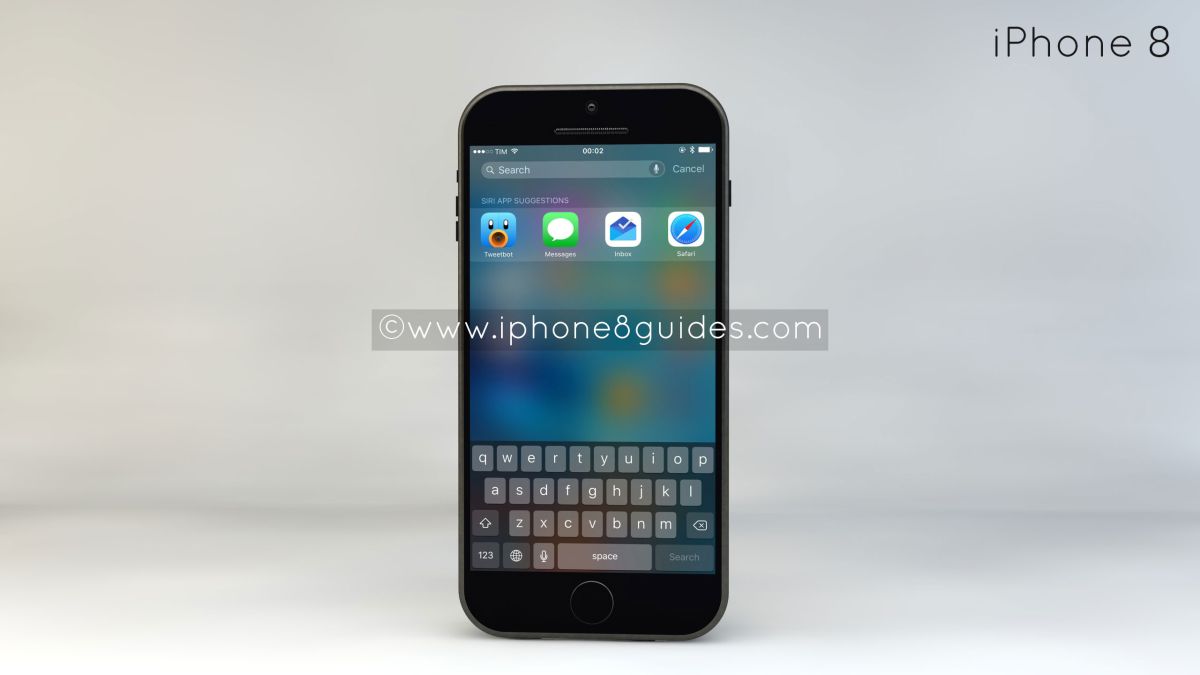 This concept design also predicts specifications of iPhone 8 and according to Ramesh, the iPhone 8 include 3 Gigs for RAM, a 20 megapixel camera rear snapper and up 128 GB of internal storage.
Advertisements
Definitely quite strange because the Apple iPhone 8 is scheduled for release in 2017 which is around more than a year and a half from the release, infact the iPhone 7 is still not yet launched. These designers are definitely pushing the bars and wants to be in headlines.
Advertisements
Via: iphone8guides