You love the Android Live wallpapers, don't you? If live wallpaper for your Android phone is the need, here we have gone through best Android live wallpapers apps available for free download on your phone/tablet.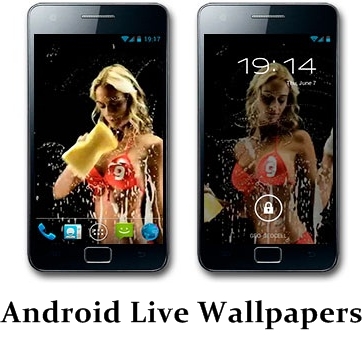 We present to you the collection of 30 best Android Live wallpapers apps which are not only beautifully but esthetically pleasing –
Get relief from the mind tensions and take a journey to space with Asteroids 3D Live wallpaper.
This wallpaper will create romantic atmosphere around you.
For those who want's to display their name as background live wallpaper on Android phones, they can use My Name Live wallpaper app.
For those who needs looks like Galaxy S5 on their phone, they can go with Galaxy S5 Live wallpaper.
Advertisements
Shows beautiful finger paint wallpaper on your Android phone.
Other beautiful Live wallpapers Apps for Android are –
Advertisements
Solar Wind Live Wallpaper
Matrix Live Wallpaper