Google Nexus 4, Nexus 7, Nexus 10, New Nexus 7, Galaxy S4 Google Edition, HTC One/Sony Xperia Z Google Edition Android 4.4 Kitkat firmware update release date.
No body ever imagined about launch of Android 4.4 Kitkat so early. Without even being a new tablet PC or Google phone launch, the Android team has surprised everyone. Infact its the first Dessert name based on a current selling market product. Yes, the Nestle KitKat chocolate.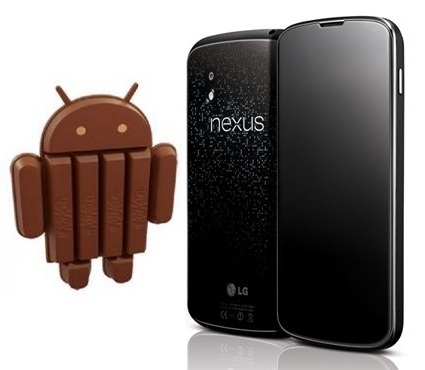 So many people out there asking when my phone will get update to Android 4.4 Kitkat version, here we resolve some, especially of the Google Nexus brand phones & tablets.
New Nexus 7 Android 4.4 Update
The New Nexus 7 with Android 4.3 Jelly Bean out of box, will be the first device to get updated with Android 4.4 Kitkat. As we expected, this firmware is now available on your device via OTA update.
Nexus 7 Android 4.4 Update
Both the New Nexus 7 and Nexus 7 2012 model are seeding Android 4.4 Kitkat update worldwide from November 2013. Go to Settings on your phone and update your device.
Advertisements
Nexus 4 Android 4.4 Update
Nexus 4, the most selling Google phone is bound to get this update. Roll out might begin from November 2013 third week. As scheduled Nexus 4 Android 4.4 Kitkat update is now available.
Nexus 10 Android 4.4 Kitkat Update
Samsung manufactured Nexus 10 tablet has also been updated along with Nexus 7 (2012 and 2013 models).
Sad but I think Samsung Galaxy Nexus will miss update to Android 4.4 Kitkat. But let me keep my words, "I think" is a big word, so fingers crossed with Galaxy Nexus for Kitkat.
Advertisements
Google Play Edition Phones
So called flagship Samsung Galaxy S4, HTC One, Sony Xperia Z Google Play Edition will all get update to Android 4.4 Kitkat. As of November 25, HTC One GPE has been updated.