Maxx Mobiles has launched 11 Java Phones, 3 Android Phones and One Android tablet on the occasion of I-Day in India.
Come August 15, India's Independence Day and Maxx Mobiles will add more than a dozen of phones to its catalog. Among the 15 devices launch schedule for August 15, it includes one Android tablet, 3 Android Phones and other 11 featured phones.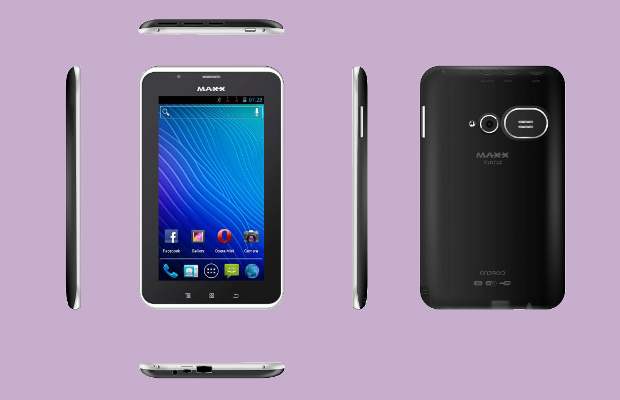 Maxx Android Phones
The new latest addition to Maxx Android smartphones list is –
Maxx AX5 Plus
Maxx AX40
Maxx AX353
Maxx AX50 – 5 inches display, 3G, Dual SIM, Android 4.2.2 Jelly Bean OS, 5 mega pixel camera.(Price Rs 6262)
All the Maxx Android phones are priced in the range of Rs 3130 to Rs 6500.
Along with these phones, Maxx also launched an Android tablet dubbed as Tab722. While its pretty clear with the naming that tablet includes 7 inches touchscreen display with Android 4.1 Jelly Bean OS out of box and pricing details have been revealed regarding the tablet.
Included with this phone purchase is the special promotion offer. On Maxx Mobiles Facebook page you need to participate in a special game to win smart charger priced at Rs 350.
Other featured phone launched from Maxx includes MT280, MX426, MX425e, MX501, MX514, MX247, MX152T, MX153T, MX504, and MT350. All these phones are priced between Rs 1050 to Rs 2599.