A brand new Moto 360 has been spotted in purported images. Check 2nd Gen Moto 360 2 Release Date, Specs and all features.
Among all the Android Wear that is available, Moto 360 has impressed us all with circular watch face. Moving on from that, Lenovo is set to launch 2nd generation of Moto 360 or the Moto 360 2 simply. The photo of it was leaked by Lenovo but remains purported. The image listed below is claimed to come from Lenovo's CEO Yang Yuanqing[as claimed by source].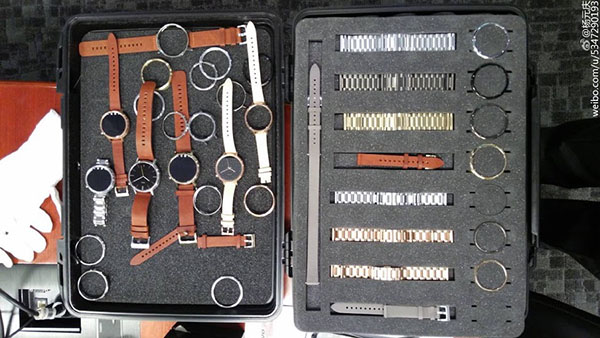 What we see in the image is the different part of Moto 360 2 and this however appears to us as the prototype model. Definitely it will be going the Apple Watch way with different wrists, bands and dials available. There is no official release date or pricing is known to us but it shouldn't be priced nothing more than $300.
With Moto 360 2nd generation, Lenovo will be definitely choosing Android Wear platform.