Alcatel takes pride to announced Pixi 4 products a 7 inch tablet, Pixi 3 8-inch Windows 10 Mobile tablet and CareTime watch for children at CES 2016. Before any other OEM takes center-stage Alcatel quickly announces their product line up for Consumer Electronics Show 2016.
Alcatel PIXI 4 Series
Alcatel announced four new smartphone in the Pixi 4 series as 3.5 inch, 4 inch, 6 inch and 7-inch tablet goes official. The Pixi 4 series of devices are entry-level handsets and will offer consumers the best design and features. All these will be powered with Android operating system.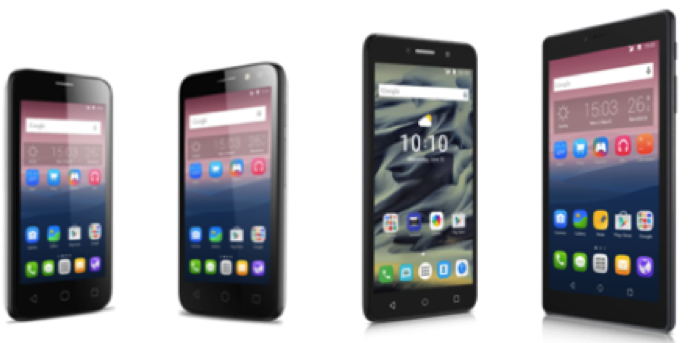 Alcatel PIXI 3 Tablet
Apart from all those Android devices, Alcatel also launched OneTouch tablet with Windows 10 Mobile operating system. Sporting 8 inch display, the Pixi 3 tablet has customized color skins, Flip Stand covers, apps like TV Remote Control, front and rear camera.
Alcatel OneTouch CareTime
Alcatel also launched OneTouch CareTime which is a wearable watch for children. Through this parents can keep track on their children's moment and it includes GPS unit for various functions.
If you happen to be at Las Vegas, then do visit CES 2016 and for Alcatel products hands-on you need to visit Central Hall, Stand No. 9829 and 9840.
Checkout full CES 2016 coverage.
Via: Alcatel