Alcatel participation at MWC is not that exciting as seen last year and this year as well. After coming out with budget friendly smartphones in India by introducing OT-4005D, 4010E, 5020E Android Phones and here we catch what we have from desk of Alcatel Mobile World Congress 2013 been held at Barcelona, Spain.
For those who are about to visit MWC, they can catch One Touch Star and One Touch Idol X smartphone at Alcatel booth. Alcatel takes One Touch series of smartphones to a new height as they have introduced the latest 2013 series of devices. While One Touch Star is an entry level Android phone sporting 4 inches AMOLED display, One Touch Idol X is a 5 inches phablet phone.
Alcatel One Touch Star
The 4 inches AMOLED display is one of the special features of this smartphone providing 480 x 800 pixels resolution. This smartphone will be out with actually comes in different color variants of the people choice and there is 5 mega pixel camera on the rear side near the speaker's grill. There is dual core processor clocked at 1 Ghz supported with 512 MB RAM means that it has all mediocre specifications.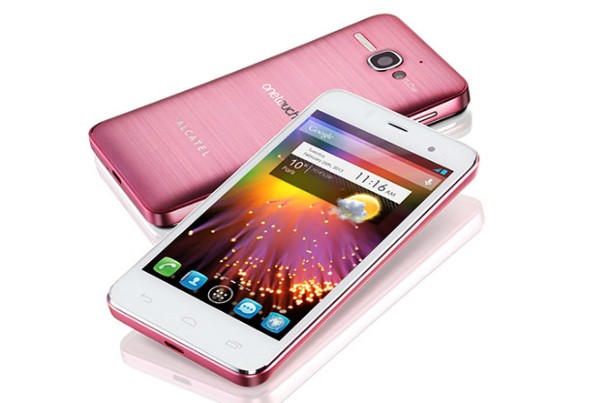 For the one who is opting for this device, let me tell you that it's not yet available and will make it appearances in limited markets in next quarter. Also there is no pricing attached to this device but we are sure that it will be less than $ 250.
Alcatel One Touch Star has following specifications –
4" WVGA touchscreen AMOLED display
480 x 800 pixels resolution
1 Ghz dual core processor
512 MB RAM
4 GB internal memory
32 Gb micro SD card support
5 megapixel rear camera with LED flash
0.3 MP front facing camera
3G, WiFi, Bluetooth, USB 2.0, GPS
1500 mAh battery
Alcatel One Touch Idol X
When Phablet Phones are hitting the market, Idol X is another addition to it. It will be a quad core smartphone sporting 5 inches 1080p HD display screen. Sported with stock Android 4.2.1 Jelly Bean version which clearly means that device will be out with April 2013 in selected markets only.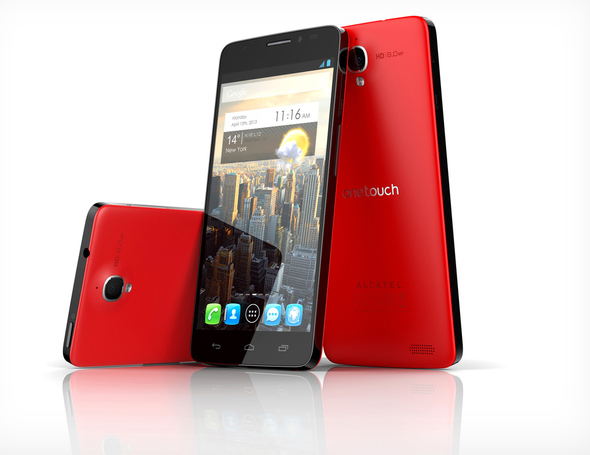 Pricing not announced and there are some important features of Idol X which we thought will be interesting to you. It sported with 7.1 mm thin bezel and it will be available with 8 mega pixel or 13 mega pixel rear side camera depending on the market with Single SIM capabilities. It will be available in three color variants of Blue, Yellow & Red colors.
Alcatel One Touch Idol X has following specifications –
5" capacitive touchscreen display
1080p HD resolution
1.2 Ghz quad core processor
Android 4.2 Jelly Bean OS
8 MP or 13 MP camera with LED flash
16 GB internal memory
Micro SD card support
2000 mAh battery