Check the Android 4.4 Kitkat features, improvements, upgrade details and lot more over here.
Promising a real smart operational capability, matching its speed and functionality with the iOS7 and daring to go beyond, Android 4.4 KitKat has been launched on Google's next-gen smart phone, the Nexus 5. This is the second phone on which you find Android 4.4 KitKat, the first being Nexus 4. We see many improvements and an overall effort towards refinement in the latest Android 4.4 KitKat release. Also this developed brand of OS offers an exciting level of power efficiency and sophistication in different performance attributes.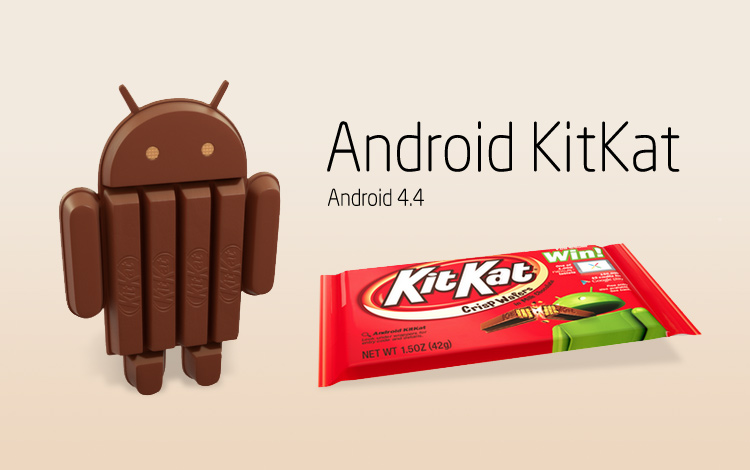 Also Read – Google Nexus 5 Price in India
Check out how Android 4.4 Kitkat fares in terms of features and performance.
Visuals
Now get the whole deal in terms of display when playing games or running applications. Google has rid the performance of notifications bar and battery icon and replaced what you see with full-screen. The UI continues to perform in the background even when you interact with the content. You can still access it anytime you want with the 'Immersive' mode which means make an edge-swipe from either top or bottom of your phone's screen and have whatever you're playing go into background with UI directly visible.
Performance
Ah the KitKat advantage! Find a streamlined approach to every component of the phone, with effort to reduce use of memory, new APIs and tools and an OS that runs on the handsets with a mere 512 MB RAM.
Multitasking
A tweaked version, the Android 4.4 KitKat OS gives you faster and optimized multitasking so you get applications that open and run faster than any earlier Android OS performance you may have experienced. The hardware sensor is a huge add-on to the Android KitKat which reduces power use requirements of sensors while collecting sensor events in batches letting you control the time-period between receiving these batches.
Cloud-Printing
Already available on many Android models Android 4.4 KitKat offers it too, so use the feature to print using Google's Cloud Print right from your handset.
Contacts Syncing With Smaller Caller-Id
Taking things beyond the usual Android contact syncing, KitKat lets you scan the Google Maps for an image or details of a phone call that comes to your phone and on identifying the caller, offers you an idea of who it is. So say bye to the typical contact identification based on your own contacts on Facebook, Twitter, Gmail or other sites.
SMS Integration
Find the Hangouts application reoriented and integrated with basic SMS/MMS messaging and IM threads for a quicker messaging experience with the choice of sharing your location on the Hangouts and sending across animated GIFs to your friends.
Built-in IR Blaster Support
Create apps and use them with platform support from Android 4.4 KitKat to built-in IR blasters. You will also be able to control many external devices like stereo or your HD television with this OS that comes power-packed with IR functionality. There's no limit to the IR-blaster features that can be added by developers in future. So expect more from your smartphone operating on Android 4.4 KitKat OS in near future.