Android 5.1 is creating quite a surprise today on the web as it was shown recently. Android latest 5.1 Lollipop version is been shipped with latest Android One device in Indonesia which includes Mito Impact, Nexian Journey, Evercoss One X available in Indonesia.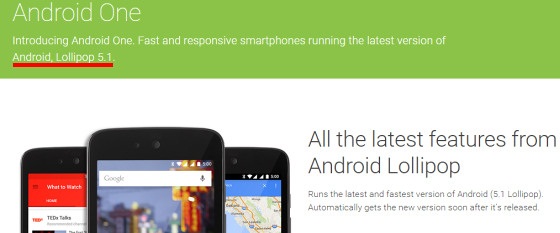 Android 5.1 Changelog
Right now there is no word of any changelog officially from Google as they are still working on the 5.1 build. There will be definitely bug fixes, performance improvements and lot more to improve stability on Lollipop.
Silent comes back after being removed in 5.0
System Stability improvements
Improved RAM Management
Improved battery management
Problem with Okay Google Now solved
Notifications Problem Solved
There is fix for Sudden App Closures
Android 5.1 Update
The update to Nexus lineup will soon be available in last week of February or first week of March and then followed with GPE models, Android One phones [Micromax Android One, Karbonn Sparkle V, Spice Android One phone] and other flagship phones like HTC One M8, One M7, Galaxy S5, Galaxy Note 4, Galaxy Note 3, XPeria Z3, Xperia Z3 Compact, Motorola Moto X, Motorola Droid Turbo, Moto G and Moto E 2015.
We will hear more about Android 5.1 in coming days.