Google has shared the last edition of Android Distribution monthly stats for June 2015. The Android 5.1 Lollipop is the latest version of Android which is currently running on 0.8% devices as only Nexus devices and NVIDIA SHIELD tablet are running it. The Android 5.0.2 is the next version of Lollipop popular with 11.6%.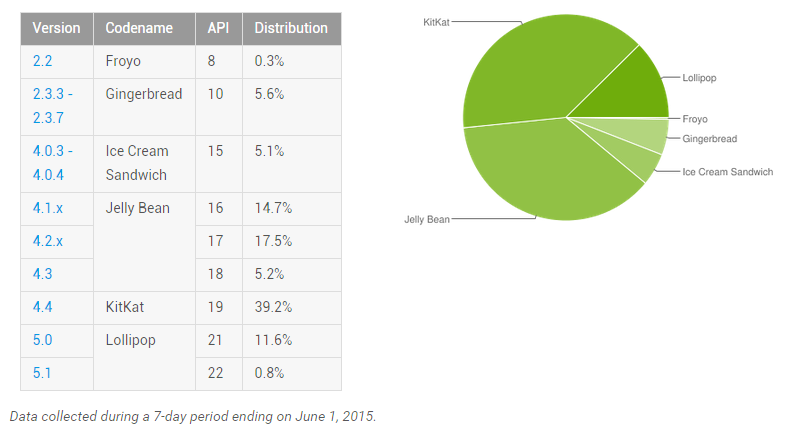 Android 4.4 Kitkat still remains as the most popular Android version although it share has dropped over past couple of months. 39.2 % of devices are running on Android 4.4 Kitkat, thanks to many OEM still preferring that. JellyBean is still found on 37.4% of devices.
This Android distribution data is coolected over a period of 7 days till June 1, 2015 for those accessing the Google Play Store app. And in contrast with iOS distribution stats, version distribution share doesn't change drastically.
Via : Android Developers