Donut, Eclair, Froyo, Gingerbread, Honeycomb, Ice Cream Sandwich, Jelly Bean, KitKat, Lollipop, Marshmallow, and Nougat – the journey of Android has been pleasingly sweet. If our fingers had taste buds, they would have narrated this story better than our tongues. There is no fair amount of praise that one can shower over the programmers of Android who have worked tirelessly throughout the past decade or so, to make Android what we call today as the most powerful and user-friendly smart phone operating system.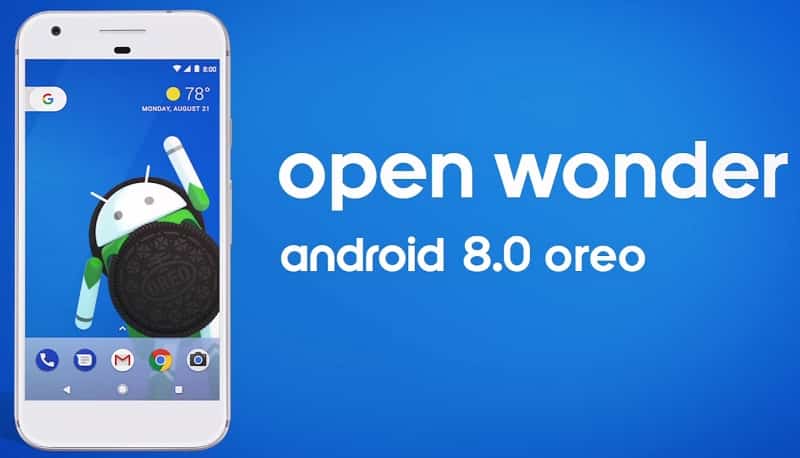 It had the task of winning the crown for itself after the last Symbian phones of Nokia lost the 'King' status between the years 2010-2012. From introducing the hotspot feature in Froyo, to diversifying multiple user accounts within a single device in Jellybean, loyal Android users have watched the OS develop from scratch to hatch. Now, it's time for them to set hands on the creamy Oreo interface as Google announces Android Oreo. Like there was one reason less to complete our love for the delicious Oreo biscuits. Here are the top facts you need to know about this latest improvement in Android and to keep you sweet-toothed forever.
Picture-in-Picture mode
This feature can be considered more of an 'evolution' of the popular video multitasking trait in Android. Remember the woos which the Samsung Galaxy S3 had created when it came up with a feature where you could stack-up multiple videos at the same time? The picture-in-picture feature in the Android Oreo release will have a much advanced and versatile look and feel of this feature through which the users can pop out a YouTube (or any other) video into a smaller screen while running another application in the forefront.
This also applies to those apps that are built for video calls to provide uninterrupted chatting with your loved ones while you are engrossed in killing off some other important tasks in the sidelines.
A stronger FileManager
Let's admit it; Android has the most basic File Managing facility which has often led to users downloading other advanced forms of File Explorer apps. However, the Oreo update is all set to introduce a revamped form of the File Manager app which will make file browsing and folder control easier and more secure. In addition, while considering the file security factor, the very first thing comes to mind is how to boost your cyber security apps. At VoucherBin.co.uk, you can find various voucher codes for apps to safeguard your phone against viruses, malware and other forms of threats. You can even invest a new Android phone with the latest deals and discounts.
An improvement in battery?
Android has kept the world waiting with unfulfilled promises of an improved battery life with each OS update. One has to accept that the main culprit behind battery drain has usually been the background apps that take a good share of your phone's energy even without your awareness. But with the Oreo update, restrictions will be imposed on background apps with features like limited access to location requests. This could even mean a slightly cooler machine on your palm in spite of multiple apps running in the background.
A smart Wi-Fi turn on switch
Our Android phones have the feature of scanning for local Wi-Fi access points once the Wi-Fi switch is toggled to the active position. Alternately, if we turn off the Wi-Fi feature, the device behaves normally without any further scans for access points. However, with this latest Wi-Fi locator feature, your smart phone will locate for your saved Wi-Fi spots like the one at your home, or at your office by simply using your phone's location service 'even when the Wi-Fi switch is turned off'! This special feature can be activated from the device settings under the Wi-Fi preferences tab.
Progress Bar for Package Installer
Not a major update here, the Package Installer which used to show an indefinite left-right-left movement in the earlier versions, will now have an actual progress bar movement. In simple words, it means that the progress bar will showcase a definite progress level starting from left and ending on the right with an added 'CANCEL' feature to end the installation abruptly. However, the installation cannot be cancelled once the bar has reached very close to completion.
New and unique emojis
Some of the users want nothing more than a sack full of emojis as an update in the next operating system. It's not like the human race has become more emotional, only that social media looks more colorful and fun with the use of faces and gestures. In addition, there's good news for such users as the Oreo update arrives as a Santa Clause with a bag full of new emojis that you can choose from!
When can we have it?
Google devices like Nexus and Pixel will be the first ones to receive a notification for the update release in their notification panel. Google has already begun pushing the update on these devices from August 21, 2017, so the updates shouldn't be far off after the official OS release. Other Android powered devices will receive the update after several weeks or even months after the successful implementation on the Google devices. This is simply because other manufacturers have their own array of features to incorporate before they give it the 'unique' look to maintain their brand image.
With more exciting features kept hidden from the world, the Android 8/Android 0reo update is perhaps the most exciting thing to look forward to in 2017.
This post was last modified on November 15, 2018 4:09 PM