Are you looking for Android Wear Launcher which fits your newly purchased smartwatch. Whether be it LG G Watch or G Watch R or Moto 360, you will need a launcher just like you had it on your Android phone. Now consider Apple Watch and other non-Android smartwatch out of the connection here as we bring the Swapp Launcher for Android Wear.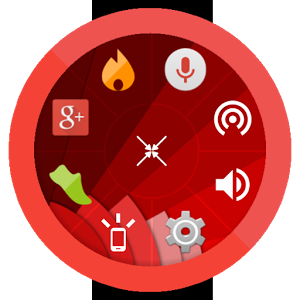 SWapp Launcher for Android Wear
Swapp launcher is meant for launching apps on your smartwatch all via remote connection. Swapp launcher is controlled by swipe right or left to change and you have three panels of shortcuts.
The following things you can perform with remote connection –
Keep screen ON once or forever
Toggle WiFi On/OFF
Toggle WiFi Hotspot On/Off
Toggle Silent/Normal/Vibrate
FindMyPhone
Download Swapp Launcher for Android Wear