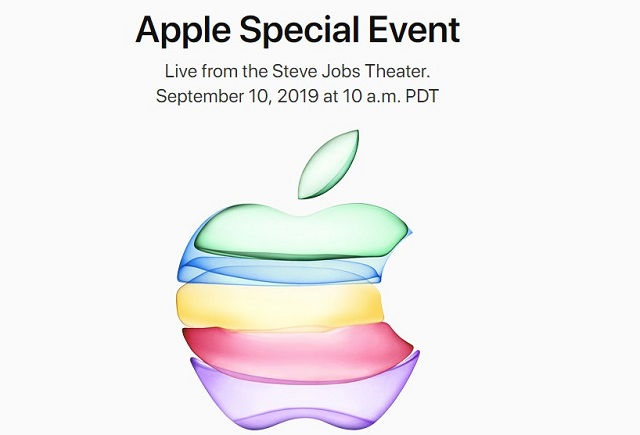 Every year it has become customary for Apple to announce new products in the month of September. Yeah! Apple feels lucky and why shouldn't they because it's the world's first trillion dollar company. Here we talk about this year's Apple Event September 2019.
This year as well the Cupertino tech giant has scheduled an event in September, ie., 10th of this month.
Apple Event September 2019
The invite note says "Apple Special Event" is at Steve Jobs Theatre and it will take place in Cupertino, California at 10 AM PDT. The invite sats "by innovation only" but it doesn't clearly mention what is Apple going to launch on that day.
It's expected that the Cupertino tech giant is rumored to launch Apple iPhone 11, iPhone 11R and iPhone 11 Max along with Apple Watch Series 5.
The new Apple iPhone 11 series is expected to feature a triple rear camera assembly and will introduce A13 processor with OLED screen.
Apple Event September 2019 Date & Time
10th September 2019
How to Watch Apple September event live streaming
The event will be livestreamed on all Apple devices.
Stay tuned for more updates.