Apple has released iOS 8.1 Beta 2 update to the registered testers and developers. It's the latest release of iOS 8.1 firmware arriving after a week release of iOS 8.1 beta 1. The iOS 8.1 update will be available to millions of iPhone and iPad customers on October 20th. This update might not be available on your iDevice if you are a normal consumers as this is intended for development purpose only.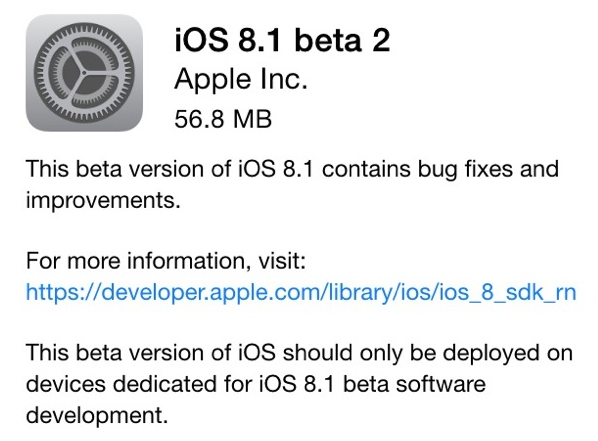 This beta build of iOS 8.1 includes several bug fixes and improvements and for the first time it will integrate Apple Pay a mobile payment service by Apple. The iOS 8.1 Beta 2 primarily fixes the issues found on the previous version and we might not see any more beta release as it's not more than 10 days left for the official Apple event.
Apple ever since debuting iPhone 6 with iOS 8 had problems with both. First iPhone 6 Plus Bendgate issues and simultaneously iOS 8 software problems left many people in trouble.
via: MacRumors