The iPad lineup by Apple will get expanded as Apple is planning to have a large screen sized tablet commonly referred as iPad Pro. The Apple iPad Pro is expected to be arriving in 12.2 inch or the 12.9 inch display and will be the biggest Apple iDevice tower above both 7.9 inch iPad Mini 3 and 9.7 inch iPad Air 2 tablet. The Apple iPad Pro will be closing in size to 13 inch MacBook Air.
It's although unclear what will be the actual name of this device but right now we are calling it as Apple iPad Pro. A report from Mac Fan suggests that it will be called as iPad Air Plus after iPhone 6 Plus name being added to iPhone 6 for the plus sizing.
iPad Pro Specifications
Apple iPad Pro specifications are -
iPad Pro by Apple is rumored to be with following specifications –
2 to 12.9 inch display screen with high resolution
A8X processor
2 Gigs of RAM
iOS 8
Touch ID
White/Silver, White/Gold, Black/Space Grey
Also Read - iPhone 6C Release Date
Just like iPad Air and iPad Mini 3, Apple preferably will adopt thin chassis and slim bezel with iPad Pro. More features like 2 Gigs of RAM, Touch ID, 802.11 ac WiFi, ultra high resolution display, speakers, microphones at the top for improved audio experience.
iPad Pro Leaks, Photos
An iPad Pro dummy model photo appeared on the web in May 2014. The legitimacy of this model can't be confirmed. [Source]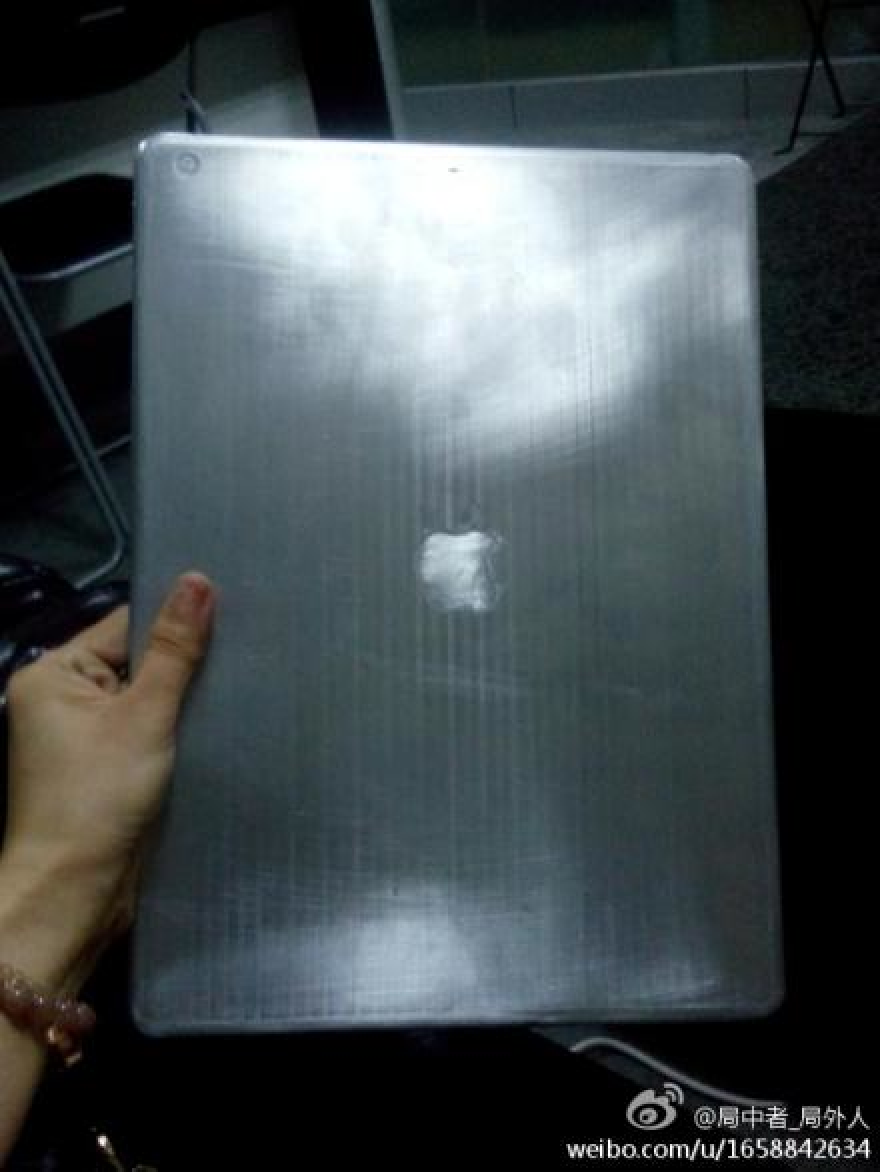 Further Foxconn surfaced a photo of iPad Pro shell for creating dummy unit in May 2014.
Apple iPad Pro Release Date
A report from Bloomberg claims that Apple is planning for early 2015 debut but at the same time The Wall Street Journal claims the fall 2015 debut. It's Q1, 2015 and still no sign of iPad Pro launch, so fall 2015 launch is definitely expected.