High time to discuss about Apple iPhone 6 launch date, specifications, features, rumors, price in India and availability info.
Update September 2: Barely a week before official iPhone 6 launch, the price tag of smartphone has been revealed. The 4.7 inch iPhone 6 will be costing 6,663 HKD ($860), 7,671 HKD ($990), and 8,679 HKD ($1,119) while the 5.5 inch model will be costing 7,923 HKD ($1,022) for a 16GB model, 8,931 HKD ($1,152) for a 32GB unit, and 9,687 HKD ($1,250) for the 16 GB, 32 GB and 64 GB models respectively. Reports GSMARENA

Update(August 1, 2014): MacRumors reports that iPhone 6 will be launching at an media event on Tuesday, 16 September.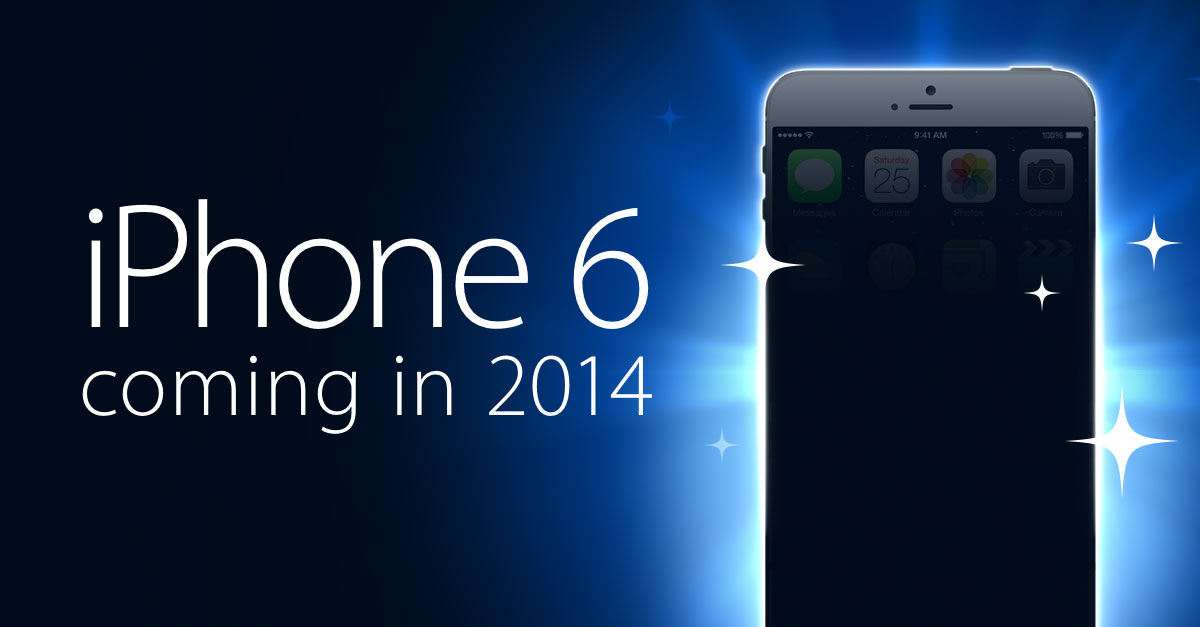 Update(February 7, 2014): Apple will adopt Gorilla Glass sapphire screen-coating on iPhone 6 which will provide high durability and scratch-resistant. This info comes via GSMARENA
Update February 5, 2014: Within 2 months of launch of iPhone 5s and 5c, rumors are rife on the next gen iPhone, the iPhone 6. Though Apple has not made things very clear there are certain indicators that suggest the iPhone 6 may be launched within the next twelve months. Apple is also expected to make a big jump in terms of screen and camera quality with its next launch in the iPhone series. It's already made a move towards providing its iOS devices with technology like Retina display giving us an idea of what can be the fabric of the next Apple smartphone. So we are looking at a speculated iPhone 6 with full HD 1080p Retina display with a diagonal 5 inch length rolling out close to September 2014.
iPhone 6 Launch
Staying in line with the usual pattern of releases by Apple the next generation of iPhone should release next year near August- September 2014. Some Apple analysts feel the 2014 release may come early, around June but since the 2013 release, the iPhone 5S was made in September 2013, this sounds unlikely.
What iPhone 5s Doesn't Have That iPhone 6 Could Offer
The iPhone 5s has a 64-bit processor for fast functioning and better camera function having the dual LED flash capabilities as also iOS 7. But structurally it's come out nothing different than its predecessor iPhone 5. This is expected to change with iPhone 6. With talks of Apple working to bring in major changes in their next launch iPhone 6 should be bigger and better, definitely. Remember that iPhone 5S packs a powerful punch already, falling behind with competition like Samsung Galaxy S4 only in features like screen size.
Jumping One Inch Higher
Although Apple hasn't been too keen on big screens this may end with a considerable jump in screen size. The iPhone 6 is expected to have a screen size ranging between 4.8 to 6 inches. This will bring it in direct competition with HTC One and Samsung Galaxy S4 and also the next expected Samsung Galaxy S5. The screen size is also the major change the new model will have. It's also expected to use the sharp IGZO-screen technology for power optimization in a thinner sized frame so that it can offer bigger without trading off on power consumption, reflectivity and portability.
Gaze Detection?
Its rumored that Apple will introduce gaze detection technology for saving battery life. Here if you're not looking at the phone the phone locks automatically and causes any video that's playing to pause. This feature is being used in Samsung Galaxy S4 but Apple may provide a customized modification in iPhone 6.
New OS & Processor
In upgrading and providing a more powerful OS with its each iPhone launch Apple has matched consumer expectations well. With the iPhone 6 the iOS 8 is expected. Right now iOS 7 works for iPhone 5S and the iPhone 5C. It wouldn't be surprising if Apple provides the A8 processor for improved performance to cut down battery consumption.
Storage
While most top models are coming with 64 GB storage iPhone 6 may continue along the trend or it could also up the current iPhone series' storage ante with a further upgrade to 128 GB that Apple is already offering in the latest iPad release, iPad 4. If 128 GB comes to play in iPhone 6 this would improve the phone's efficiency is storing larger files and allow users to smoothly operate CAD and other applications.
Touch ID & Camera
iPhone 6 may offer a neat upgrade to 8 megapixel and support this for bigger screen with a 12 megapixel on card. The Touch ID being a feature of iPhone 5S will continue as one of central features of iPhone 6.
iPhone 6 Rumors Timeline
February 5, 2014
iPhone 6 with the latest rumors it will be arriving with10 mega pixel camera with f/1.8 aperture providing the best quality of lens. This source of info comes from Cnbeta.