Apple officially announces iPhone 6 and iPhone 6 Plus at Official event. Check iPhone 6 Plus release dates, price.
Apple officially announced iPhone 6 and iPhone 6 Plus at Apple headquarters in Cupertino, California. Both the iPhone 6 models will be powered with Retina HD display with 4.7 inch (1334 x 750) and 5.5 inch (1920x1080) sizes respectively and powered with Apple A8 quad core processor.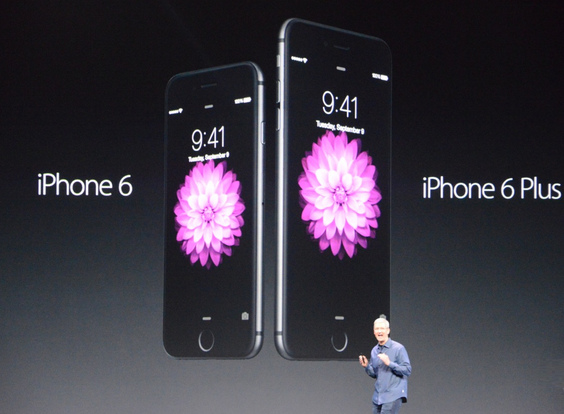 Apple iPhone 6 Plus is with landscape homescreen, thanks to it's large display size. The fingerprint scanner on it has been improved. App Store has now 1.3 millions apps. The iPhone 6 is 6.8mm thin, while iPhone 6 Plus is 7.1mm. All the rumors regarding this Apple iPhone 6 turns out to be true and it will be available in 16 Gb, 32 Gb, 64 GB variants in various parts of the world although there is be delayed in parts. There is be quick availability in United States, Canada followed with launch in Europe, Asian countries, Australia and China.
iPhone 6 and iPhone 6 Plus supports LTE roaming with 20 bands support and 150M Cat 6 LTE and VoLTE.