Apple has unveiled iPhone 6 and iPhone 6 Plus as first time the company has come up with any smartphone with over 5 inch display size. With these products Apple has created a history of record Q1, 2015 sales.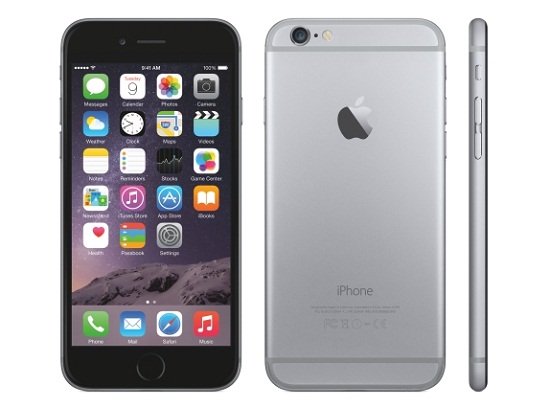 iPhone 6 Price in India
The new iPhone 6 is available in India from October 17, 2014 (as written on Apple India site) and that's like almost 40 days delay from the official launch. The device is available on EMI options as well on Flipkart and that's why we recommend you to go with such good deals on Flipkart itself.
Availability is said to be Space Grey, Gold and Silver color variants and various prices for 16/64 and 128 GB. As far as we know the best iPhone 6 deal prices are -
iPhone 6 16 GB Price Rs 53,500 [Buy Now]
iPhone 6 64 GB Price Rs 60,600 [Buy Now]
iPhone 6 128 GB Price Rs 69,000 [Buy Now]
iPhone 6 Plus Price in India
The bigger and better iPhone 6 Plus will be launched on same September 26 in India and it's available at following prices -
iPhone 6 Plus 16 GB Price Rs 60,000 [Buy Now]
iPhone 6 Plus 64 GB Price Rs 69,999 [Buy Now]
iPhone 6 Plus 128 GB Price Rs 78,000 [Buy Now]
Expecting the availability of both iPhone 6 Plus and iPhone 6 via Flipkart, Snapdeal and Amazon.in.
Stay tuned for more information on iPhone 6, iPhone 6 Plus in coming days!