People at UAG did Apple iPhone 6 Ultimate Drop Test video from Space under extreme temperature and conditions.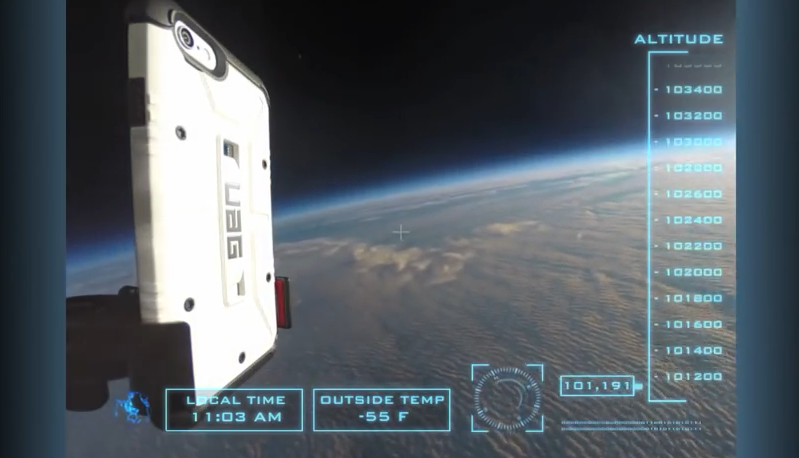 Although iPhone 6 comes in Space Grey color, did anyone do drop test from space? People at Urban Armor Gear Inc, England did this ultimate drop test from the space at a height of 101,00 feet above the sea level experiment. At this height temperatures is as cold as -79 degrees F and winds as strong as 70 MPH. So did iPhone 6 survived this test? Yes, iPhone 6 survived but thanks to UAG iPhone 6 case.
UAG is pioneer in cases for Apple iPhones, iPads, iPods, Samsung Android Phones, Google Nexus, HTC and Windows phones. If you want an ultimate protection for your phone, visit the UAG website, link given below.
Via: UAG YouTube, UAG website