Apple's 2015 iPhone 6S will adopt dynamic Force Touch input. Check iPhone 6S release date, availability details.
Just like how iPhone 5S and 5C got official after iPhone 5, iPhone 6 will be followed with the launch of iPhone 6S, atleast that what everyone is expecting. But Apple all the time has surprised people on the launch event about the product naming. For the iPhone 6S Apple might come up with Force Touch feature. This reports comes from famous AppleInsider.
And today a new report claims shows alleged image of upcoming 6S smartphone has been leaked showing some of the internal specifications. The iPhone 6S will be coming out with full HD display resolution with 12 mega pixel rear camera and it will be much thinner with 6.7 mm thickness. The source is identified as Drip Leaks on Google+.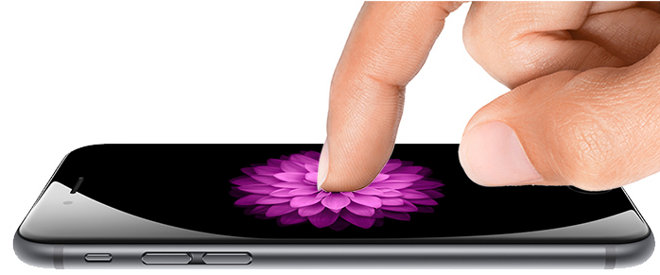 WSJ says Apple iPhone 6S will be with Forced Touch and Pink Color version which Apple hasn't done it yet for any iDevice. Apple's newest touch technology detects how hard are you pressing on the screen on your iPhone. They have named it as Forced Touch, simply meaning how much force you have applied than the required.
Force Touch is the new technology to distinguish light tap from a deep press and it uses tiny electrodes around the Retina display. This will allow quick access to specific controls such as action menu in Messages or option to select different watch faces.
The Apple's 2015 family of iPhone are codenamed as N66 for the 5.5 inch model and N71 for the 4.7 inch version will be the first batch of phones adopting Force Touch. We might here about this from Apple in fall this year, until then rumors will flow in.
Source for Image and News: AppleInsider