The Apple's much rumored iOS 8.4 update is finally here which brings Apple Music to supported iDevices. Talking about Apple Music, it's a revolutionary music service available 24×7 and a communication method to get in touch with your favorite artists.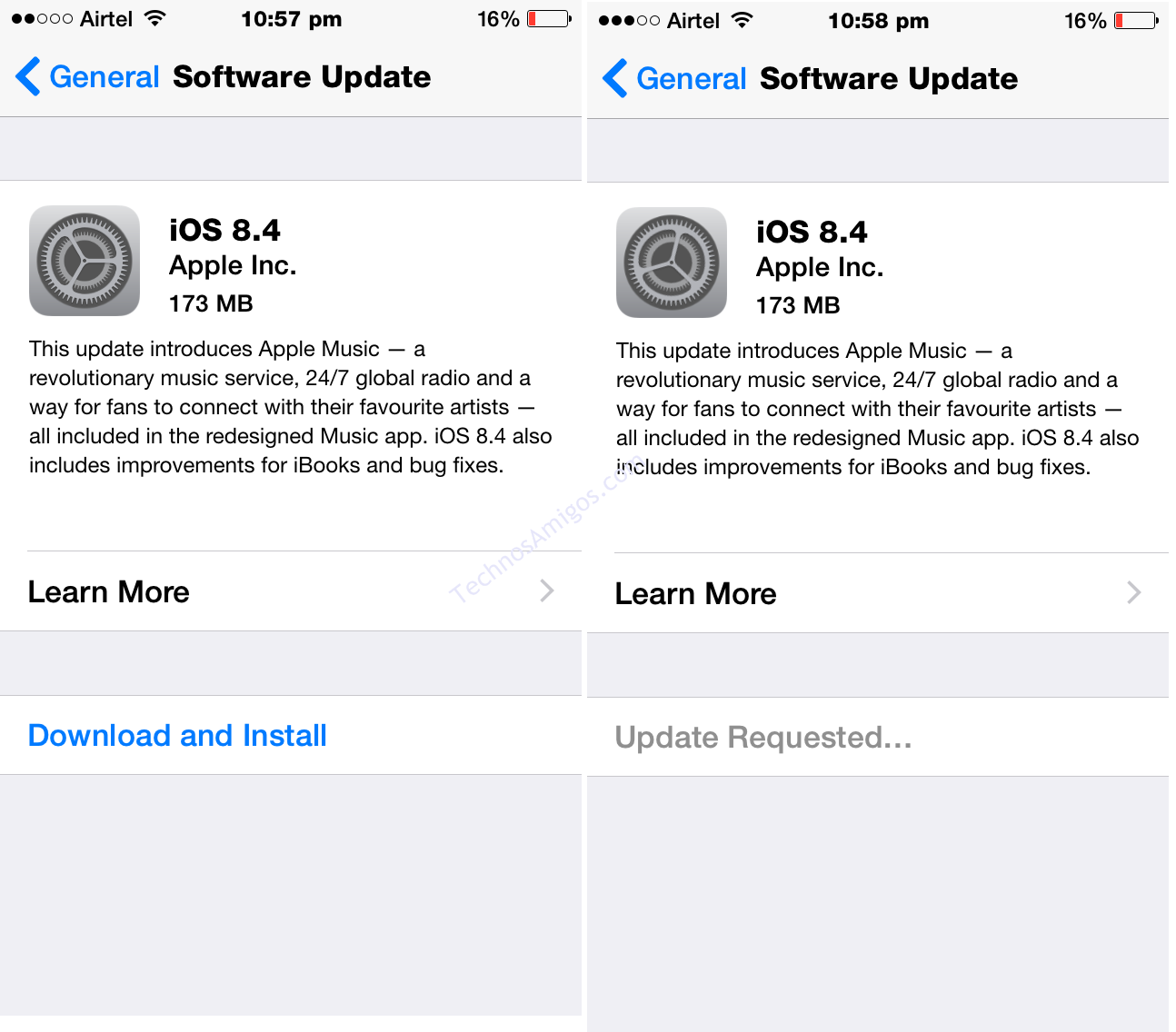 This update also comes with several iBooks and common improvements and bug fixes. Update is available for qualifying iPhone, iPad and iPod Touch devices.
iOS 8.4 Changelog
Here is the full changelog –
Fixes an issue where receiving a specific series of Unicode characters causes device to reboot.
Fixes an issue that prevented GPS accessories from providing location data
Fixes an issue where deleted Apple Watch apps could be re-installed.
Browse, listen and download audiobooks from inside iBooks.
Enjoy all new Now Playing feature designed for audiobooks
Books that are made for iBooks now work on iPhone in addition to iPad.
Find and pre-order books in a series straight from your library
Improves accessibility of widgets, glossary and navigation in books made with iBooks author
New default Chinese font
New Setting to turn off Auto Night Theme in library
Resolves an issue that may have prevented Hide Purchases from working
Resolves an issue that may have prevented downloading books from iCloud.
So, what are you waiting for just go to Settings on your phone and hit Check for Update.
If you can't download we recommend pulling out iOS 8.4 IPSW for your respective iDevice model.