Apple launches an upgrade to its iPhone every year. This year Apple is launching two versions of the iPhone, the iPhone 6 and the iPhone 6 Plus at 4.7" and 5.5" display respectively.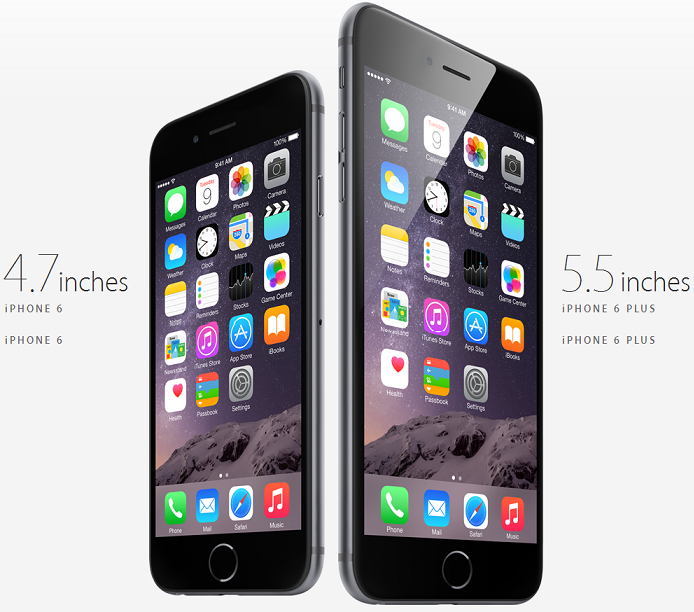 Here are the release dates of the iPhone 6 in Canada, U.K., Australia and Asian countries –
Release in the U.K
The market release date announced for the iPhone 6 and iPhone 6 Plus in the U.K. is September 19th, same as in many other major parts of the World but thanks to the time-zone, U.K. customers will enjoy the grandeur of the phone before their U.S. and Canadian cousins.
Release in Canada
Apple never leaves Canada behind so both, Canada and U.S.A. are ready to welcome the brand new iPhone on September 19th, the much awaited date of the market release. Apple handled the pre-booking flood like a pro this year, so pre-booking started from Friday, September 12th unlike the previous year, when there was no online pre-order option at all. However, the orders are flooding and pre-booking is limited so, all the 29 something Apple Stores in Canada are eagerly waiting for the 19th of this month.
Release in Australia
The reason behind Apple's interest in Australia is the dedicated Apple customers all over the continent. Whole of Australia including major cities like Sydney, Adelaide, Canberra, Brisbane and Perth are waiting for this uber-cool gadget due to be released on September 19th, same date as its release in U.K. and U.S.A. but thanks to the time-zone, Australia celebrates the launch first! For the impatient ones, preorders start from September 12th.
Release in India
Considering the usual pattern, Apple would choose the first Friday of November for the release of the new iPhones in India. However, even October 31st, the Friday before the usual would be too late. Apple is also trying to bridge the gap between the release dates in India and in the West. Therefore, the launch is more likely to surprise India by October 17th while preorders are open from the 12th of September itself.
The World is waiting for the twin release of the Apple phones eagerly!