Easily lock Android Apps on your phone using Applock. Check source to Applock Apk download & guide on it's installation.
Privacy on smartphone is very important as your phone is not just a device to make calls and SMS. Latest generation of smartphones can do wonders for you. We are more concern about privacy on Android phones and if you are looking for a solution with which you can stop other people view your personal text messages, emails, WhatsApp or other social network history, it's better to lock those/all apps.
AppLock for Android
One wonderful app to maintain your privacy is AppLock app which I came across today and ever since I have installed it, I can only say "So far so good". Once this light weighted app is installed on your phone you can easily lock contacts, messages, Settings, phone calls and other applications which you want.
AppLock Working
Once the app is installed on your phone, you will be asked to set unlock mode. You have two options to select from –
Password Lock
Pattern Lock
So if anyone opens any App on your phone, they will be prompted to enter unlock code, either password or pattern which you have preferred.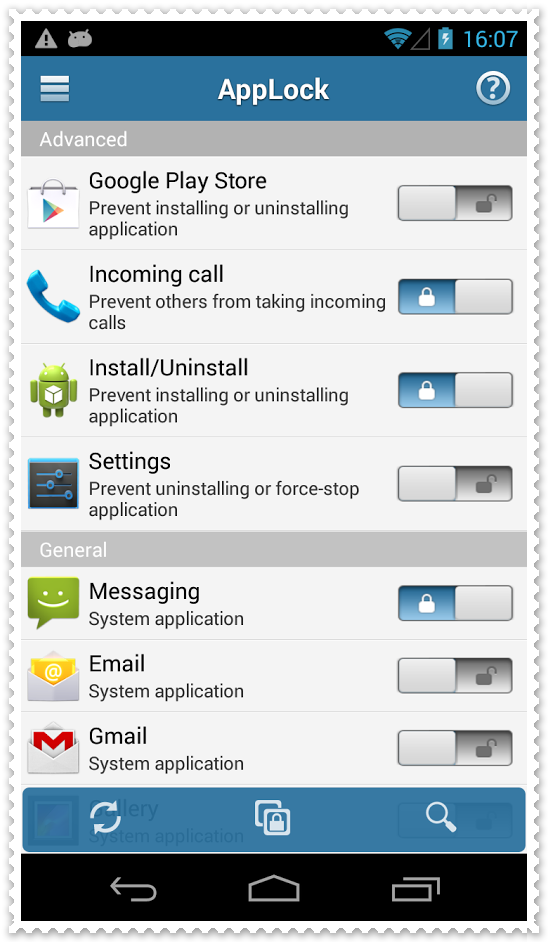 AppLock APK Download
Although Applock is available for free download via Play Store, if you are having trouble in downloading it officially you can make use of APK and get your work done. Follow the instructions mentioned below –
Download the Applock v1.99.2 on your phone.
You should have Unknown Source ticked from Settings > Security.
Using any File Manager, navigate to the APk file location and tap on it.
The installation will be similar to any other app.
Download AppLock Apk