The MWC 2013 is approaching very fast and we see a lot of innovations spotted or leaked day by day. What all these bring to us is what to expect at MWC 2013. Certainly with Sony, LG, Samsung, Nokia and HTC has geared up for their schedule at MWC at Barcelona this year, here we get a sneak preview of what Asustek might bring in to the world. We are curtailed to launch of an upcoming tablet dubbed as FonePad 7.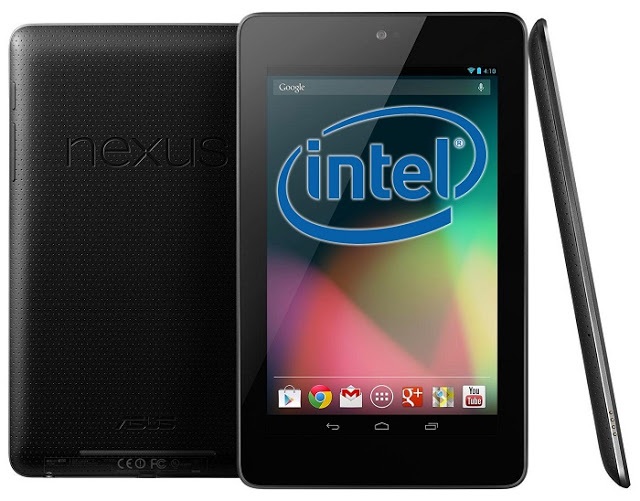 Asus FonePad 7 K004
Yes, Asustek is preparing to launch FonePad 7 a cheap Android tablet in the Memo Pad lineup. Until now it was Memo Pad 7 and 10 did the talking from the Asus Company after brief introduction of costlier but worth Transformer tablet PCs.  FonePad is more alike the Nexus 7 which Google doesn't want the Asustek to come in the market. Infact Google has warned Asustek to put an end to their partnership if Asus comes with a Nexus alike tablet. So this way, Asus has to come up with Intel powered tablet PC varying some of the features and coming out in limited market.
It has been found in certification that Asus is raring for a go with FonePad 7 K004 and soon it will be a reality. We spotted this as it was passes through authentication at POSTEL in Indonesia. For those who don't know what POSTEL is, it's an Organization for certification of wireless devices just like FCC is what for USA. FonePad 7 filing date was January 30, 2013 and it's confirmed that it's a tablet PC.
We learnt that FonePad 7 has already appeared in various leaks online with name ME371MG. So finally ME371MG would called as FonePad 7 tablet.
Asus FonePad 7 has following specifications –
7 inches IPS touchscreen display
1280 x 800 pixels resolution
1.2 Ghz Intel Atom Z2420 processor
Android 4.1 Jelly Bean OS
16 Gb internal memory
3.2 mega pixel camera
1.2 mega pixel front  camera
So what does that means? Asus tablet with Android OS will be named as Memo tablets with different models and with Intel powered processor (although Android OS) will be naming as FonePad. Interestingly Asus has Windows tablets with Vivo series naming.
Also along with FonePad 7, Asus will also make cut with ME 172v a cheap Android tablet available in the South Africa market. Do catch what happening at MWC 2013 with quick search with keyword "MWC 2013" on our blog.