Asustek continues to launch budget friendly tablet PC worldwide and the recent piece of them are the MemoPad priced at $240 in India, FonePad, Ascend P2 Mini shown at MWC 2013. For those who interested in buying an Android tablet please check out our Android tablet PC buying guide. We spotted Asus MemoPad Smart to arriving in Japan with model number as ME301T to be available soon after Europe shipment.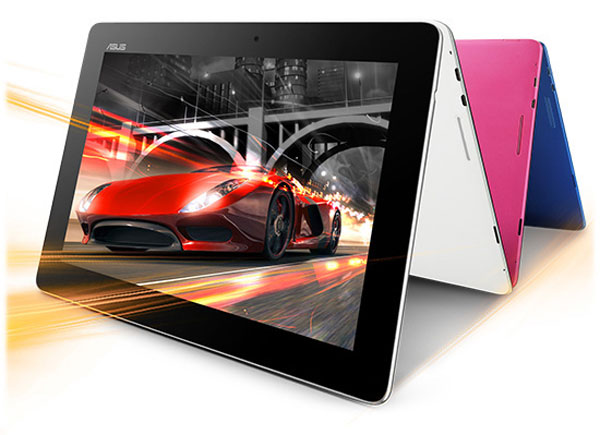 Asus MemoPad Smart ME301T
The Asus MemoPad Smart will be available for purchase in Europe this March 5th and it's said that it will be priced at $ 299. The features of MemoPad Smart are somewhat borrowed from Nexus 7 taking the advantage and displaying on to 10.1" tablet, clear competitor of Nexus 10. Google will not have problem with MemoPad Smart because Nexus 10 is developed by Samsung and it's quite much different from MemoPad Smart.
Going through the physical features of MemoPad Smart Japan variant, it will feature nearly the same specs as 10.1 inches WXGA display screen with 1280 x 800 pixels resolution and powered with 1.3 Ghz NVIDIA Tegra 3 quad core processor supported with 1 Gb RAM. It includes 5 mega pixel camera on the rear side and 1.3 mega pixel front facing camera as well. It will be supplied with Android 4.1 Jelly Bean OS out of the box and expected availability very soon in Japan.
Asus MemoPad Smart ME301T has following specifications –
10.1 inches WXGA touchscreen display
1280 x 800 pixels resolution
1.3 Ghz NVIDIA Tegra 3 Quad Core processor
1 GB RAM
5 mega pixel rear side camera
1.3 mega pixel front facing camera
Android 4.1.1 Jelly Bean OS
WiFi, WiFi tether
16 Gb internal memory
Asus MemoPad Smart ME301T will be available in Blue and Pink color variants for sale in Japan only at a suggested price of 34,800 yen. Internationally its available at $ 299 comparing it with Japan price, its priced a little higher.