Asustek announces PadFone Infinity Lite in Taiwan. Check Asus PadFone Infinity Lite review, specifications & details.
The Asus PadFone Saga continues as Asustek not willing to discontinue it's exclusive phone+tablet combo lineup. Asus Padfone Infinity Lite gets official in Taiwan after PadFone Mini and PadFone E launch. In appearance, Padfone Infinity Lite is almost similar to last year launched PadFone Infinity 2.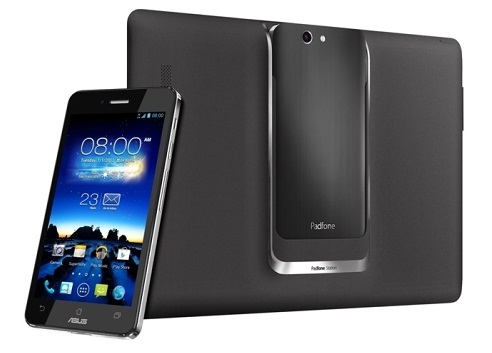 Just like former Padfone, Infinity Lite includes both smartphone and docking station. The Padfone Infinity Lite runs on Android 4.1 Jelly Bean OS and 4.4 Kitkat update is expected soon. The smartphone comprises of 5 inch 1080 x 1920 pixels full HD display with 13 mega pixel camera and 2 GB RAM. The tablet docking station is with 10.1 inch 1920 x 1080 pixels full HD display and powered with 5,000 mAh battery.
Asus PadFone Infinity Lite key specs are –
10.1 inch 1080 full HD IPS touchscreen display
1.7 Ghz Qualcomm Snapdragon 800 SoC Quad Core processor
2 GB RAM
32 Gb Internal Memory
5,000 mAh battery (2400 mAh battery for phone)
Android 4.1 Jelly Bean OS
Asus PadFone Infinity Lite is priced at 13,990 TWD which is about $463 in USD. And you need to invest 7,000 TWD (about $230) for the docking station separately.