QWERTY keypad phones are hard to find especially when you are on Android. Over the years, BlackBerry has adopted full keypad on their phones and recent release of BlackBerry Q10 is nonetheless sports 4-row keyboard for easy typing. Touchscreen Android phones have destroyed full keypad smartphones but still a considerable amount of users prefer to have it because it makes typing easier and faster.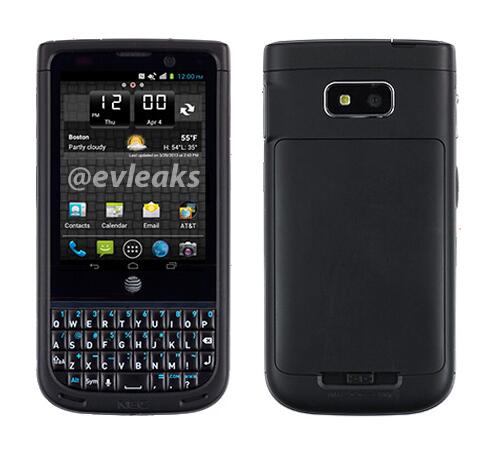 NEC is active in Eastern part of the world especially for NTT DoCoMo and SoftBank in Japan but not much is heard about them in United States. After spectacular headlines with dual screen NEC Media W, there is no news about its availability in other countries. Not Media W but it happens to be NEC Terrain phone heading for launch via AT&T United States. BlackBerry Q10 Android alternatives have begun to come out slowly and steadily.
Apart from front facing full four rows QWERTY keypad we know nothing about NEC Terrain and much thanks to @Evleaks that we have the device picture available with us. The AT&T logo is spotted between the display and keypad layout and we also see a camera with LED flash on the rear side although no specifications are clearly available with us.
EvLeaks is a trusted source of leak devices information. Evleaks publishes news which are submitted by anonymous users by sending an email to [email protected]