Samsung curtailed down Galaxy Mega 6.3 large screen phone recently and its sibling Galaxy Mega 5.8 boards amazing specifications as well. During the launch of Galaxy Mega phones, it's aimed for Asian and European markets but Mega 6.3 is spotted at FCC featuring the AT&T HSPA+ bands of 850 MHz and 1900 MHz.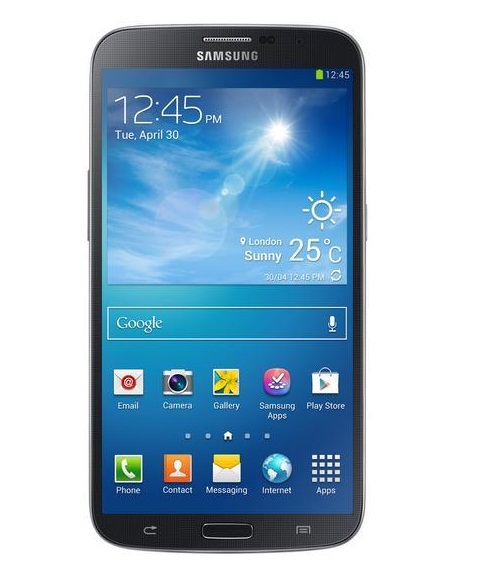 The device bears model number as GT-I9200 however only with HSPA+ version and this means that it won't be with high speed LTE internet access. While everyone is talking about Galaxy Mega 6.3 and 5.8 both are mid-range smartphones intentionally to be priced in the budget range. This will be great device for those who are looking to hold a single device rather than going with both smartphone and tablet PC. So if you are in confusion of choosing a tablet PC or smartphone then Galaxy Mega can be your choice. Samsung has included two options of 5.8 inch display or 6.3 inch display.
Behind the hood, it packs 1280 x 720 pixels resolution and powered with 1.7 GHz dual core processor with 1.5 GB RAM. It comes in two different internal storage of 8 and 16 GB and 8 mega pixel primary + 1.9 mega pixel front cameras are imported from Galaxy S3 phone.
AT&T's Samsung Galaxy Mega 6.3 has following specifications -
6.3-inch touchscreen display
1280 x 720 resolution
1.7GHz dual-core processor
1.5GB of RAM
8/16GB of storage
microSD support
8-megapixel camera
1.9-megapixel front-facing camera
Wi-Fi 802.11 a/b/g/n
HSPA+, LTE, GPS, IR, NFC
Android 4.2 Jelly Bean
Samsung's TouchWiz UI
Availability and price of this handset in United States is not yet available. Pricing should be less than $ 100 in contract with AT&T and carrier unlocked device will be available below $500.