LG G Flex 2 is just few hours old and both AT&T and Sprint have wasted no time in coming out with announcement that they will carry second generation of Flex smartphone in United States.
LG G Flex 2 USA
As of now the announcement has come forth but no information on exact pricing or the availability dates has been revealed. Sprint came out with word on availability – Q1, 2015 which is definitely available on AT&T as well and makes no difference as every one know it will be available in this quarter of the year in most part of the world.
Sprint also said that LG G Flex 2 will be available only in Volcano Red color option which is exclusive to Sprint only. Normally the Flamenco Red and Platinum Silver color variants are available. Both the carriers have put the respective LG G Flex 2 on their website with coming soon status.
Head to Sprint LG G Flex 2 page -
Here is how the AT&T G Flex 2 page looks like -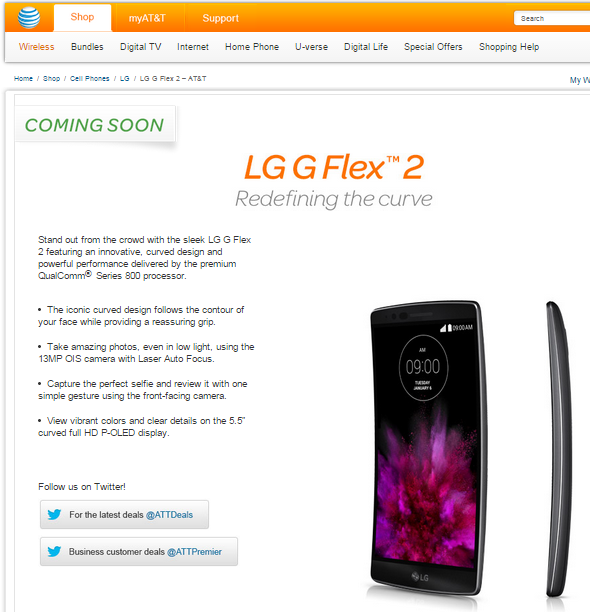 US Cellular is also offering this smartphone at $149.99 with two years contract agreement. [Read More]