Check Samsung Galaxy Note 3 and Galaxy Gear availability via T-Mobile, AT&T, Sprint, US Cellular USA availability. Check pre-order page, plans & details.
The Next Big Thing although launched in Berlin, people in United States at Times Square witnessed the exclusive live event on the giant screen although this was also available on YouTube live streaming.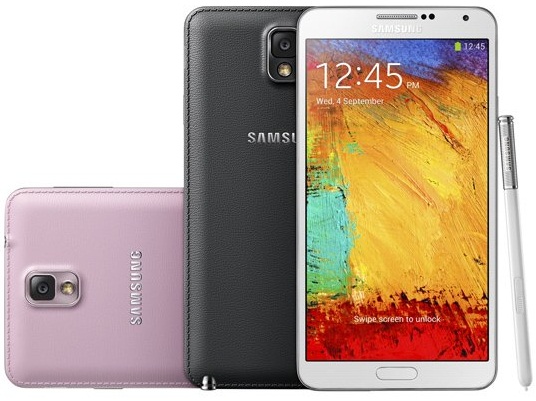 Samsung at IFA 2013 UnPacked event unveiled Galaxy Note 3, Galaxy Gear and Galaxy Note 10.1 2014 Edition tablet. While Note 10.1 2014 tablet will be available only in Q4 this year, the Galaxy Gear and Galaxy Note 3 will be available from scheduled September 25 date onwards. All the four major carriers in United States have confirmed the availability of both wearable display by Samsung aka Galaxy Gear & Galaxy Note 3.
So for the most eager customers, T-Mobile, Sprint and AT&T have put up pre-registration page and rough idea on how much it would be priced.
AT&T has said that Galaxy Note 3 will be available from September 1 at price of $299.99 with 2 years agreement period. Regular price of unlock handset is $724.99. They are also accepting pre-order right away.
T-Mobile isn't taking pre-order now but has announced that Note 3 will be sold from October 2 for a price of $199.99 with 2 years contract with Simple Choice Plan costing $21 per month. T-Mobile page.
US Cellular has announced that they will certainly come up with Note 3 in October and no exact details are available right now.
Sprint also made his intention clear to come up with Note 3 but no details about Galaxy Gear. They have pre-registration page up.