If your budget is Rs 5,000 to Rs 7,000 then check out the best Android smartphones priced anything below Rs 7,000 in India.
What your budget to buy a new Android phone? If you budget falls in between Rs 5,000 to Rs 7,000. We have already gone through cheapest Android phones in India, Android phones below Rs 5,000 and here is the price list of Best Android Phones which falls under Rs 5,000 to Rs 7,000. Particularly if you are looking for Samsung powered Android, then visit Best Samsung Android Phones.
The Lenovo Vibe P1m launched at Rs 7999 is now available at Rs 7499 and if though you have a budget of Rs 7000, we recommend you to increase it by another Rs 500 and go for this beautiful + huge battery backup handset. With the specs, that it carries, it's hard to find any phone with such offerings. With 16 hours of talk time, you also get Quick charge and water-resistant body makes the device unmatcheable.
Specs: 5″ HD Display, 3900 mAh battery, 2 GB RAM, 16 GB Storage, 8 MP+5 MP Camera, Android 5.1
➡ Buy Lenovo Vibe P1m from Flipkart
Swipe Elite Plus
Swipe introduces and gives their best as they introduce Swipe Elite Plus smartphone costing Rs 6999. With 5 inch display it packs a punch with custom Freedom OS. It's an awesome phone and you can checkout Elite Plus review.
:arrow:Buy Swipe Elite Plus
Infocus M350
Infocus M350 is one of the most affordable smartphone offering amazing specifications. Most importantly it has 8 mega pixel front facing camera perfectly suitable for selfies. It makes it to the list of our best selfie phones under Rs 7,000 in India. Given with 5 inch HD display, 8 mega pixel rear camera, Quad Core SoC, 2 GB RAM, 16 GB internal memory, Android 4.4.2 Kitkat, 2500 mAh Li-ion battery priced at Rs 6999.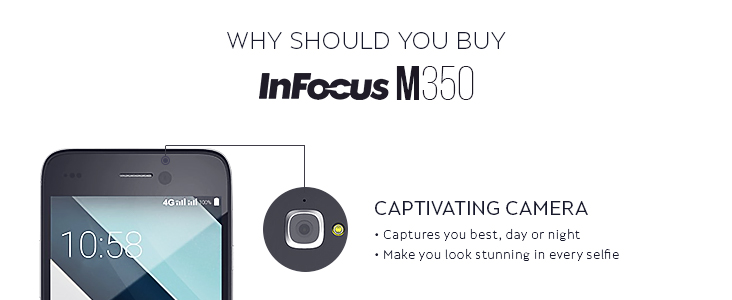 Buy Infocus M350 16GB from Snapdeal
Xolo Era 4K
Xolo Era 4K is one of the decent range smartphone at price of Rs 5999 but gets you amazing battery life thanks to 4000 mAh battery on it.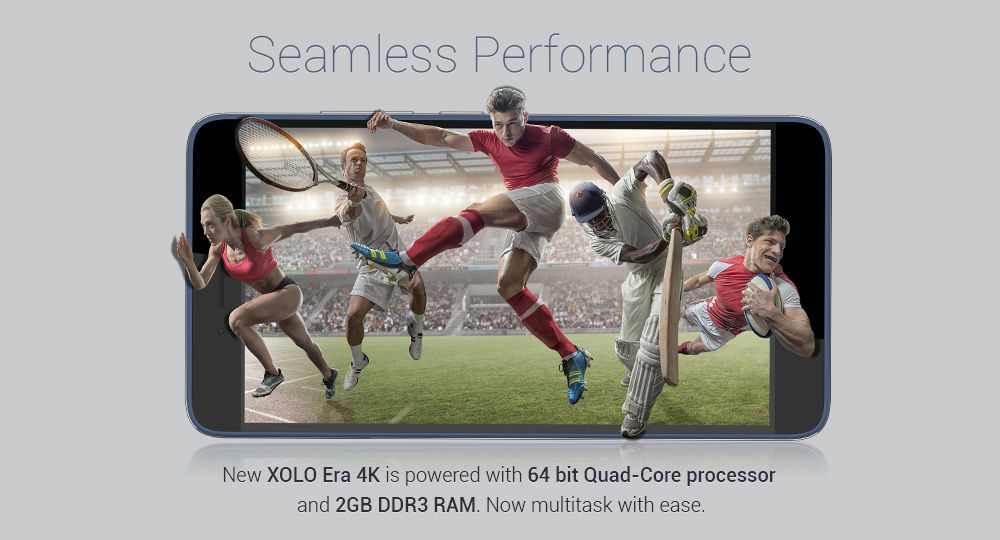 Specs : 5″ HD Display, Quad Core SoC, 2 GB RAM, 8 GB ROM, Android 5.1, 4000 mAh battery
➡ Buy Xolo Era 4K Now
Lava X3
Priced at Rs 6499, the Lava X3 is a decent buy considering you get 2 Gigs of RAM, 5 mega pixel front facing camera. Rest of the specifications are – 5-inch HD display, 8 mega pixel rear camera, Android 5.1 Lollipop OS, Quad core SoC, 8 GB internal storage.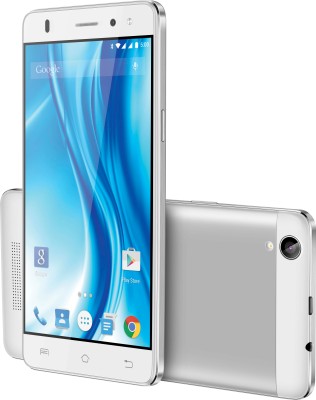 Lenovo A2010
Announcing the cheapest 4G LTE phone in India, Lenovo debuts A2010 phone costing just Rs 4990 and still competing with likes of any 6K phone. It's quite impressive with 4.5 inch display, quad core processor in tow with 2 Gigs of RAM and latest Android 5.1 Lollipop OS. Read more about Lenovo A2010
So we are limiting the choice to only few selected devices which are popular so that you don't have any confusion with lot many options. So which of these phones did you like the most?
Advertisements