Check the five best custom ROM available for Samsung Galaxy S4. To install these best Galaxy S4 custom firmware you should have rooted phone.
Preferring out of official firmware on Android powered phones is what 50% of smartphone owners prefer. While developers don't recommend it, people opt for it because they are more attracted to amazing features offered by Custom Firmware. Samsung Galaxy S4 is a popular device and there are many custom firmware/ROMs available for your handset.
Installing a custom firmware on your handset is not a bad idea as the process of installation has now become easier, especially on Samsung Android phones. If you have got rooted Galaxy S4, you are just a step away from installing a custom firmware. This however might void warranty on your phone and put your device at risk but if you follow the instructions carefully everything will go smooth.
With so many custom firmware available, which one to choose? So to make the things easier, we have listed five best Galaxy S4 custom firmwares.
Omega V9.0 Jelly Bean 4.2.2
The Omage custom firmware built for popular Samsung Android phone is rated best since Galaxy S2. This firmware is also available for Samsung Galaxy S4 and reaches the list of best custom ROM for Galaxy S4 here. This fully tested custom firmware provides you much faster performance than your stock version and will keep you away from TouchWiz UI.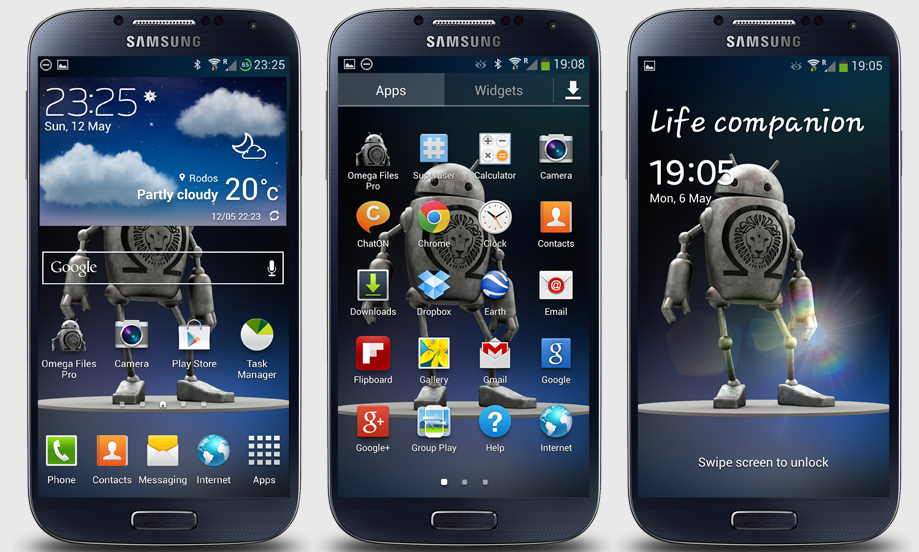 Galaxy S4 PACMan All in One ROM
PACMan custom ROM for Galaxy S4 combines features from three different popular custom firmware. So PacMan All in one ROM combines features from ParanoidAndroid, AOKP and CyanogenMod.
ReVolt JB ROM
ReVolt custom firmware combines features from Cyanogenmod and Paranoid Android. This is why they leave other custom firmware excluded from this list.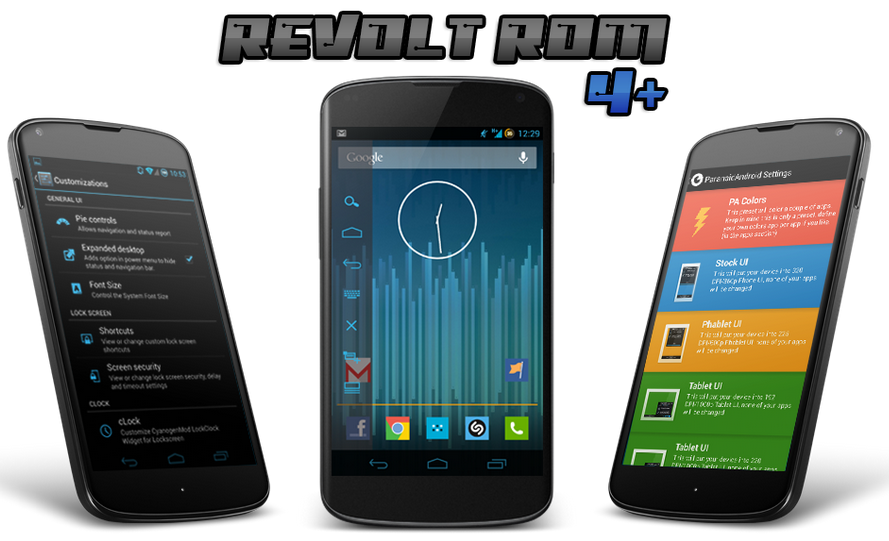 FoxHound GearEngine 1.3 AROMA ROM
If you love Samsung's TouchWiz user interface, they go ahead with FoxHound custom firmware as it provides more than what is offered by original Stock version. It's with removed bloatware, near to stock experience and add features like call recording, hack default email, stock Google keyboard.
AOSP 4.2.2 - S4 Google Edition
If you regret Android 4.3 stock experience, then on your Galaxy S4 install the AOSP based custom firmware.
You can also let us know which Galaxy S4 custom firmware you like it mostly. Make use of comments!