LG G4c, the "See the Great, feel the Great" handset from the house of LG is making it's debut in most part of the world like a tortoise-cat race. Still people have liked the phone, and for those who have purchased it we are going through list of best LG G4C cases and covers to highlight top selling G4C accessory, available for purchase online.
Best LG G4c Cases
To give your smartphone perfect protection you will need to have cases and covers protecting your device from wear and tears and it does make sense. We have listed some of the best LG G4c cases and covers –
LG G4C Quick Circle Snap on Cover Case
This official LG G4c case easily snaps onto your G4c phone and features a front clock like circular cut-out for easy access to quick functions like music player, camera, Cal, Message, Setting.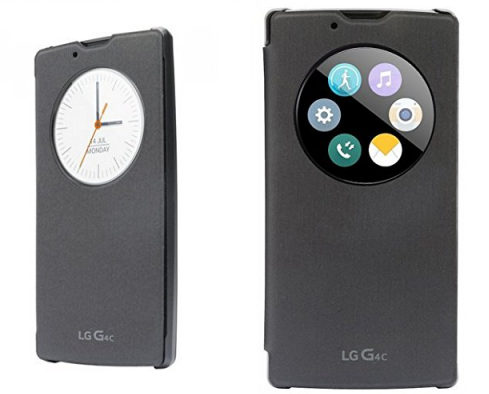 It's priced at £16.37 including VAT and Handtec.co.uk does ship it internationally.
Many more cases and covers coming up soon.
LG G4c Screen Protector
No G4c screen protector or screen guard is available for purchase online. Coming up soon.