Best Ping Sites List for faster indexing of pages in SERPs. Go through extensive list of Ping Submissions sites here.
Pinging Search engine is a way to tell spiders to crawl your site and get it indexed in the SERPs. This is important for news sites and other sites which provides latest information.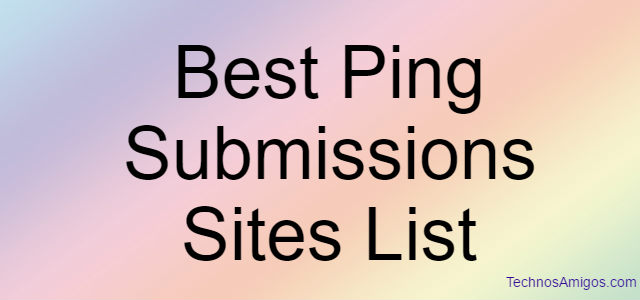 What is Ping Submission?
The ping submissions can be defined as the process of submitting sites to top pinging sites in order to tell search engines like Google, MSN, Yahoo about new content on your site.
Best Ping Sites List
Here the ping services that you can take advantage of –
High PR 6 Ping Service Site List
PR 5 Pinging Site List
PR 4 Ping Website List
Top Ping Service Site List
Popular Ping Submission Site List
Google Ping Service Link:
In order to suggest Google Search engine, you should use Google submit URL. The link is given below –
Also Read –