Remove PDF Password on Mac: PDF documents are usually secured using a password in order to protect files against unwanted editing, viewing, encrypting as well other forms of modifications, which are unauthorized. This feature makes PDF popular. However, it can be very annoying when you have to type in a password so that you can be able to access the encrypted document. Because the document is secured, it becomes impossible to alter any elements that are in that document, including text, hyperlinks and images among others. Therefore, if you happen to forget the password you will go through an agonizing experience trying to remember the password.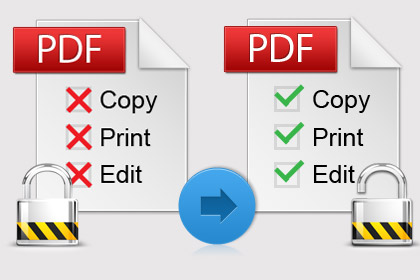 Fortunately, there are professional tools, which can help you remove PDF password. Below are some of these tools.
Amacsoft PDF Password Remover for Mac
Amacsoft PDF Password Remover for Mac directly removes PDF password and restriction. The good thing about this tool is that it is powerful and no matter how bad the situation is, it enables you to decrypt PDF files as well as owner password with so much ease. The program works with all versions of PDF documents.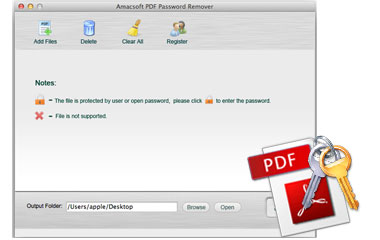 This software is very fast and has a flexible feature that enables it to automatically remove passwords on PDF files and convert them to other 8 types of popular documents. PDF Converter with OCR for Mac is the most precise way to mark out tables, images as well as texts on the PDF page. The tool recognizes 48 kinds of languages including Polish, Italian, and English among others.
Aimersoft PDF password remover for Mac
Aimersoft PDF password remover for Mac is powerful; the program is easy to use and is compatible with Mac OS X. This tool removes permission passwords from any PDF files that are encrypted with only a simple click.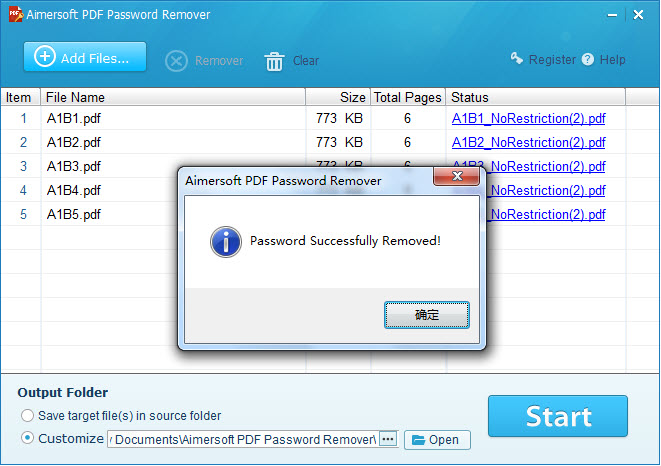 Once you have decrypted the protected PDF document, it is now possible to edit, copy, or even print the document. Moreover, Aimersoft PDF password remover for Mac can decrypt 100 PDF files at a time. This tool makes thing easier for users who want to remove PDF passwords.
FreeMyPDF.com
This tool is easy and very fast to use because there is nothing that is needed to be installed. All you have to do is choose an encrypted file to upload, which is in the PDF format then wait for some few seconds while the tool removes the owner's password. Afterwards, you can now be able to download the decrypted PDF.
PDF Password Remover Online
This tool is a free online PDF password remover; All is needed is to select the file, which is in the PDF format and has an owner's password. Upload the document and wait for some few seconds as the password is removed. Afterwards, the restrictions will no longer be there.  PDF Password Remover Online is not complicate because there is nothing to install. This tool is easy to use and the results are great.
Password is used in the PDF documents to protect files. However, you can forget the password with the above tools there is nothing to worry about. Since they are going to help you remove the PDF password easily.