BlackBerry 10.2.1 Update Now Rolling Out which includes several new and improved features.
We isn't get much news and information to cover up on BlackBerry category on our website. The answer is pretty is clear because there isn't much happening in the world of BlackBerry. So here comes fresh news about BBM as BlackBerry 10.2.1 update is rolling out after the 10.2 update. This update is right now available for Z10, Q10, Q5, Z30 and Porsche Design P9982 phone.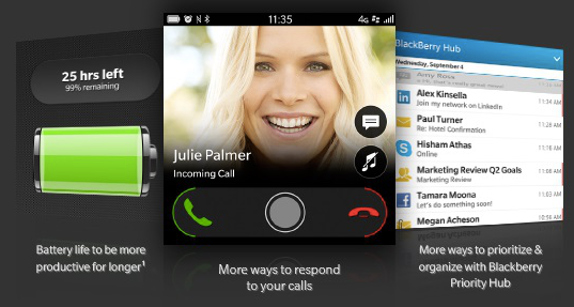 This update includes the following features and improvements –
Automatic software update via WiFi
Battery Monitor is like the STAMINA Mode found on Xperia phones
New Enterprise features
Unlocks build in FM Radio
Customizable Quick Settings Menu
Unlock Phone with Picture Password
SMS and email groups are now easily creatable
Pinch Gesture is now customizeable for easily filtering the message lists in BlackBerry Hub
Offline browser reading mode
Preferred Contact Sync
This update roll out is available in United States, Europe, Canada, Middle East, Africa, Asia Pacific and Latin America.