With debut of Passport there came the OS 10.3 on the BlackBerry platform. Soon after there was OS 10.3.1 release and BlackBerry Classic, Telus Canada version got that and now this update is been rolled out to seven of the company's devices.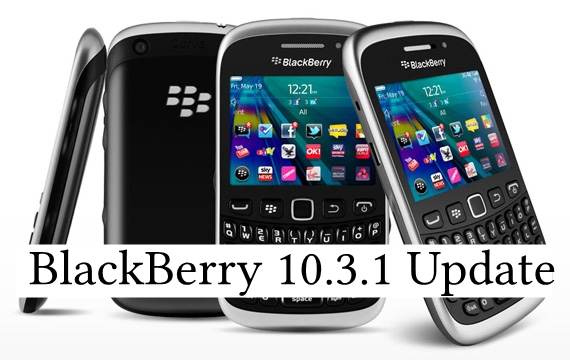 Now we get the news that BlackBerry 10.3.1 S update will be releasing out on February 19th to other BlackBerry 10 models. It will bring out awaited Apple Siri like BlackBerry Virtual Voice assistance to qualifying BlackBerry handsets.
Updates will be definitely available for carrier and unlocked BlackBerry Passport, BlackBerry Q5, Q10, BlackBerry Z3, Z10, Z30, and Porsche Design P9983. BlackBerry Classic isn't on this list because it already comes with 10.3.1 version.
Blackberry 10.3.1 Features

The 10.3.1 build includes following improvements –
BlackBerry Assistant is the first voice and text assistance helping users manage work, emails, contacts, calendar and other BlackBerry 10 applications.
Amazon App Store comes pre-installed
New Meeting Mode in Calendar - sets your phone to quite mode during the meeting period
More battery power thanks to new customized Power saving profile
Time saving keyboard shortcuts
Internal and external out of office replies
Calendar reminder dialogs are now more robust
Task Recurrence
Workspace camera
Mark picture or video hidden
If Geo-tagging enabled on photos you can have map view
Battery saving mode
Grant or Deny permissions for apps to continue running while minimized
You can customize hotkeys from home screen
Notification profiles
How to Update
You would have received the notification of this update under your BlackBerry Hub. Unlocked version are getting this update but if you own a device from a carrier, there might be few delay delay until its available to you.
And for those who are developers here, head over to download 10.3.1 beta SDK.
Via: BlackBerry