We have rumors that after BlackBerry Z10, BlackBerry R-Series is likely to be an starter smartphone sporting trademark QWERTY layout along with touchscreen support officially as the their BB10 phone.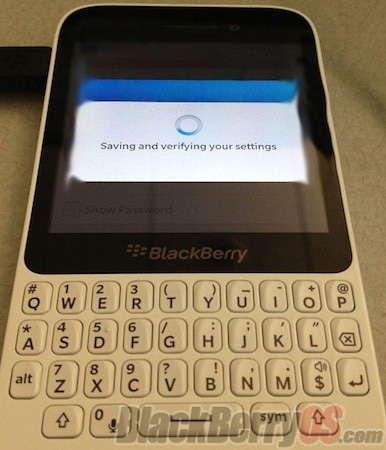 Until now two BlackBerry 10 series phone have been wired down officially. While Z10 is designed for the people on move, Q10 is with the flaghsip QWERTY keypad still to be launched in market. BlackBerry's third BB10 phone is spotted with alleged photo of it online dubbed as R-Series. The Blackberry R-Series could be an entry level phone sporting the conventional QWERTY keypad. This back fence image comes from BlackBerryOS.com forums and it seen to be the successor of popular Curve series of smartphones. Apart from that what we could see the improved keypad support, better hardware although image leaked here doesn't provided more details of the phone. But its certain that it will be sporting 8 GB on-board storage and side mounted SIM card & SD card slots.
Hardware wise speaking it will be possessing less RAM than Z10 but it will have sufficient 1800 mAh battery. It will inherit all the features added to BlackBerry Z10 and Q10 smartphones. According to the reports it will be priced anything between $ 320 to $ 380, expect to live soon by BlackBerry.
Stay on TechnosAmigos.com for upcoming BlackBerry 10 R-Series news, launch dates & availability.