Blu Products introduces four new smartphone in the Studio C Series to expand their unlocked devices line. Named as Studio 5.0 C HD, Studio C Mini, Studio 5.0 C and Studio 5.0 CE, smartphone are compatible with any of the carriers like T-Mobile, AT&T, Metro PCS, Cricket Wireless, Tracfone, Go Smart, Net 10, Straight Talk, Ultra Mobile, Simple Mobile, Telcel America, H20 Wireless, Red Pocket, and Walmart Family Mobile.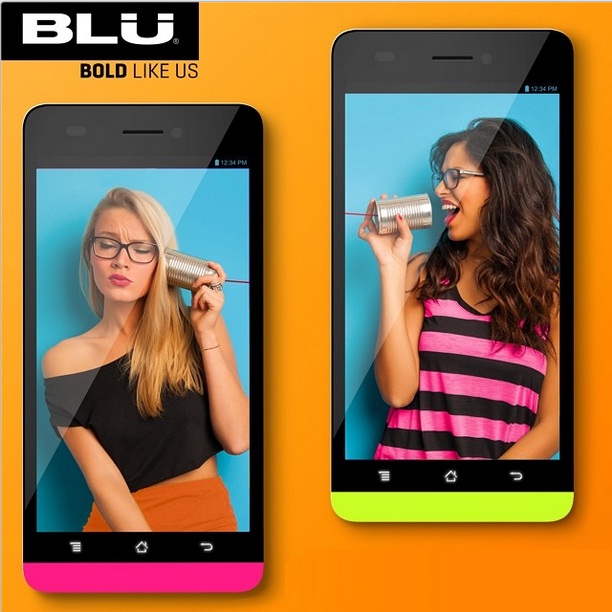 Blu Studio C Mini vs 5.0 C vs CE vs C HD Comparison
That's great that these new four phones have been launched with latest Android version, but what's the difference between them? Which one you should buy? Here is our comparison of recently launched Blu Studio C phones.
OSAndroid v4.4 KitKatAndroid v4.4 KitKatAndroid v4.4 KitKatAndroid v4.4 KitKatFront Camera2MP Front Cam2MP Front CamVGA Front CamVGA Front Cam
Detail

Studio 5.0 C HD

Studio C Mini

Studio 5.0 C

Studio 5.0 CE

Display
5.0 inch 720 x 1080 IPS Display
4.7 inch 480 x 800 IPS Display
5.0 inch 480 x 854 display
5.0 inch 480 x 854
Processor
MediaTek Quad Core MT6582 1.3GHz
MediaTek Quad Core MT6582 1.3GHz
MediaTek Dual CoreMT6572 1.3GHz
MediaTek Dual Core MT6571 1.3GHz
GPU
Mali-400 GPU
Mali-400 GPU
Mali-400 GPU
Mali-400 GPU
Camera
8MP Camera Primary, LED flash
5MP Camera Autofocus, LED flash
5MP Camera
3.2MP Camera
Front Camera
2MP Camera
2MP Camera
0.3MP Camera
0.3MP Camera
Connectivity
WiFi b/g/n, GPS, Bluetooth v4.0 with A2DP, Wi-Fi Hotspot, micro-USB, FM Radio
WiFi b/g/n, GPS, Bluetooth v4.0 with A2DP, Wi-Fi Hotspot, micro-USB, FM Radio
WiFi b/g/n, GPS, Bluetooth v4.0 with A2DP, Wi-Fi Hotspot, micro-USB, FM Radio
WiFi b/g/n, a-GPS, Bluetooth v4.0 with A2DP, micro-USB, FM Radio
Memory
4GB Internal Memory + Expandable Micro-SD Slot up to 64GB
4GB Internal Memory + Expandable Micro-SD Slot up to 64GB
4GB Internal Memory + Expandable Micro-SD Slot up to 32GB
4GB Internal Memory + Expandable Micro-SD Slot up to 32GB
RAM
1 GB RAM
512 MB RAM
512 MB RAM
512 MB RAM
Dimensions
145 x 73 x 9.7 mm
138 x 71.5 x 9.5 mm
146 x 74 x 9.3 mm
146 x 74 x 9.3 mm
Battery
2000 Li-ion mAh battery
2000 Li-ion mAh battery
1800 Li-Ion mAh battery
1800 Li-Ion mAh battery
GSM
2G (GSM/GPRS/EDGE) 850/900/1800/1900 MHz
2G (GSM/GPRS/EDGE)
850/900/1800/1900 MHz
2G (GSM/GPRS/EDGE) 850/900/1800/1900 MHz
2G (GSM/GPRS/EDGE)
850/900/1800/1900 MHz
3G
3G (HSPA+ 21Mbps) 850/1700/1900,
3G (HSPA+ 21Mbps) 850/1700/1900,
3G (HSPA+ 21Mbps) 850/1700/1900,
N/A
3G (HSPA+ 21Mbps) 850/1900/2100
3G (HSPA+ 21Mbps) 850/1900/2100
3G (HSPA+ 21Mbps) 850/1900/2100