Bluboo announces BluBoo uWatch with IP65 waterproof body and 72 hours of battery life costing $29.99.
More and more makers of Smartphone have realized the potential of the wearable market and so they are concentrating on production of high-quality smartwatches at very affordable prices. BluBoo is very popular for its Bluboo XFire and BluBoo XTouch. Now, it has tried hands on the smartwatch segment and the Bluboo UWatch is now officially launched.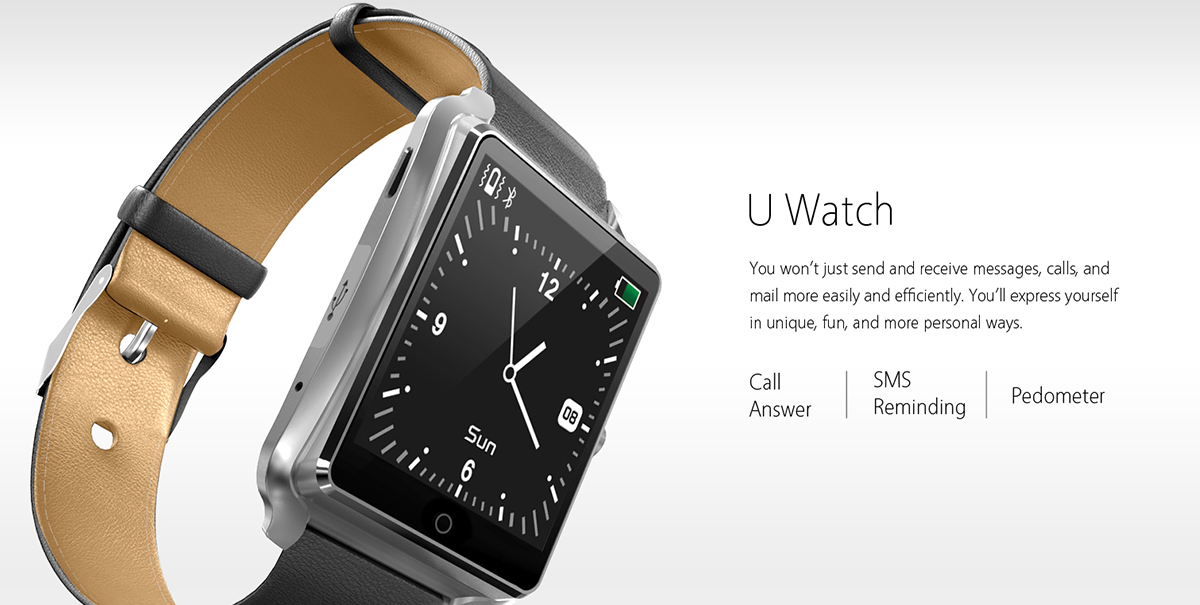 This smartwatch is very exquisite and is known for having a sober rectangular dial along with Fluoroelastomer band, just like Apple Watch. Being fit into an Aluminum case, it has a 1.44 inch TFT Touchscreen panel. It also has a one-touch button below the screen for easy operating of this watch. It is IP65 Waterproof and can connect with the smartphone through Bluetooth 4.0.
A lot can be done with this Bluboo UWatch. To start with, push notifications can be obtained directly to the watch. Even the phonebook can be synced and calls can be made or received directly. Your health will be taken care of with features like pedometer and sleep monitor. With the Anti-Lost feature, the phone can be tracked with a tap. Music can be played on the watch with the phone and even photos can be clicked remotely from this watch.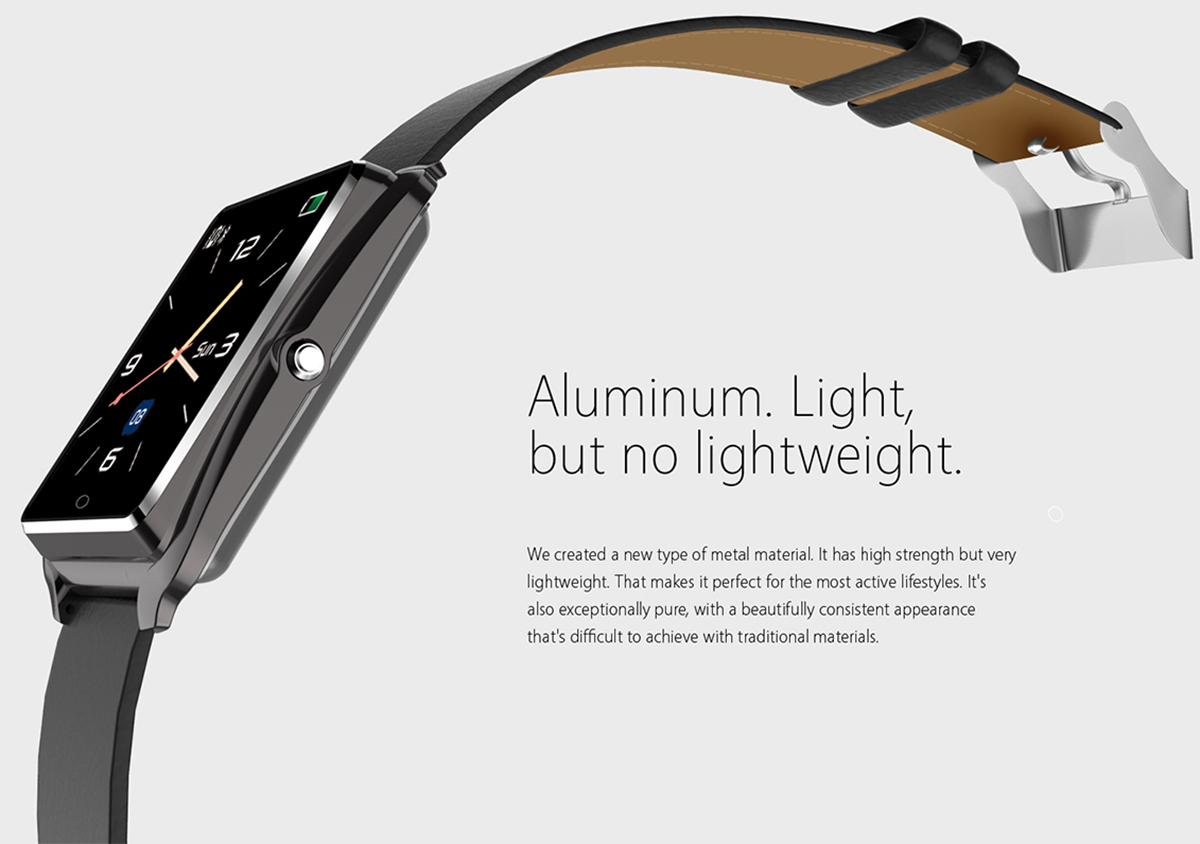 It also has an alarm function and a sedentary reminder. You can charge this UWatch through a USB cable and it is said that it would last for around 72 hours on single charge. The watch can be used with an iPhone or an Android Phone.
Price, Availability Info
The availability of this watch is seen in 3 fashionable colors- Gold, Silver and Black. In case you wish to purchase the Bluboo Uwatch, it can be pre-ordered at a price of just $29.99 from GearBest. However, if one wants to buy the watch between the 7th of December to the 15th of December, it can be obtained at a price of $24.99 by using coupon code "BUWATCH".