Boost Max aka ZTE Beast Boost Mobile 4G LTE Handset. Check ZTE Beast specs, availability info & pricing.
One of the less known 4G LTE operator in United States, Boost Mobile is slowly and steadily growing up as the leading telecom operator in USA. After a break from CES 2014, here comes big announcement for Boost Mobile, atleast for this month as ZTE Beast is arriving on the network as a powerful handset.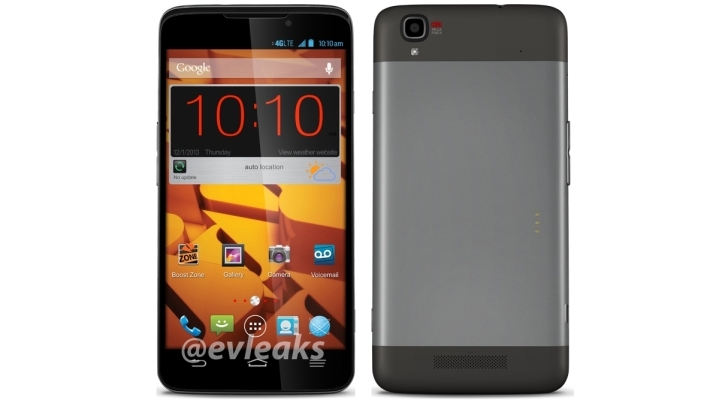 It will be renamed as Boost Max as the photo of this smartphone has been leaked by trusted source of info, i.e., Evleaks on Twitter page. Although no information about this handset been revealed, either the specs aren't available but looking at the pics, it's clear that it will be shipped with Android operating system with nothing less than 4.3 Jelly Bean. We will come to know more about this phone in coming days as the launch will happen within a week time.