Buy AT&T Moto X and LG G2 for Free from their regular price of $99.99.
AT&T's new Next Installment Plan is certainly worth consider and we advices all the AT&T subscribers to move from two years contract model to new plans as because there is some serious savings on your mobile phone bills per month. Firstly, Moto X phone is now available for free from its regular amount of $99.99 when you signup with new two years contract. Also $99.99 sold LG G2 phone is now retailing for free as well.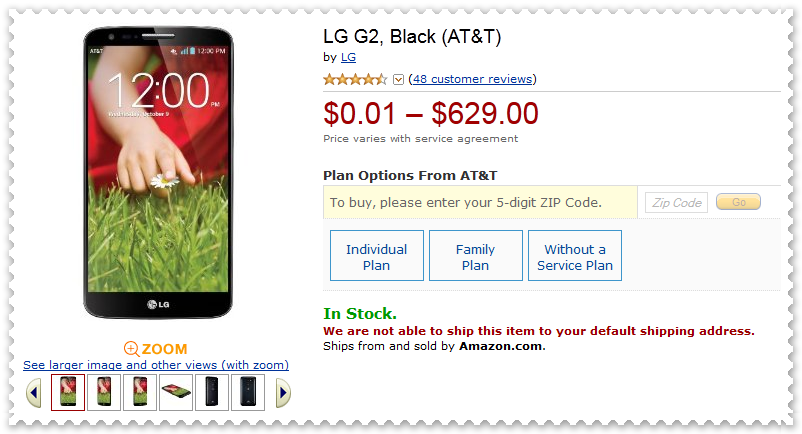 This discount sale for both Moto X and LG G2 phone is available till January 31st, 2014 and for your information both Moto X and LG G2 were among the top 10 phones of 2013 calendar year. Well that might push some serious thinking in your mind.
AT&T LG G2 key specs –
5.2" fHD IPS+LCD display(424 ppi)
2.6 Ghz Qualcomm Snapdragon Quad core processor
Adreno 330 GPU
2 GB RAM
13 MP camera + 2.1 MP front camera
16/32 GB Storage
Android 4.3 Jelly Bean OS
3000 mAh battery

AT&T Motorola Moto X key specs –
4.7" HD AMOLED display
1.7 Ghz Qualcomm Snapdragon dual core processor
Adreno 320 GPU
2 GB RAM
10 MP camera + 2 MP front camera
16/32 GB Storage
Android 4.4 Kitkat upgraded