For those who are interested in trying out the budget Windows Phone, it's time to go for it as Sprint teams up with Microsoft to come up with Lumia 635 smartphone. Alongside Sprint, Boost Mobile and Virgin Mobile USA will carry Lumia 635 phone. Interestingly both Boost Mobile and Virgin Mobile are part of Sprint Prepaid Group connected via Sprint network.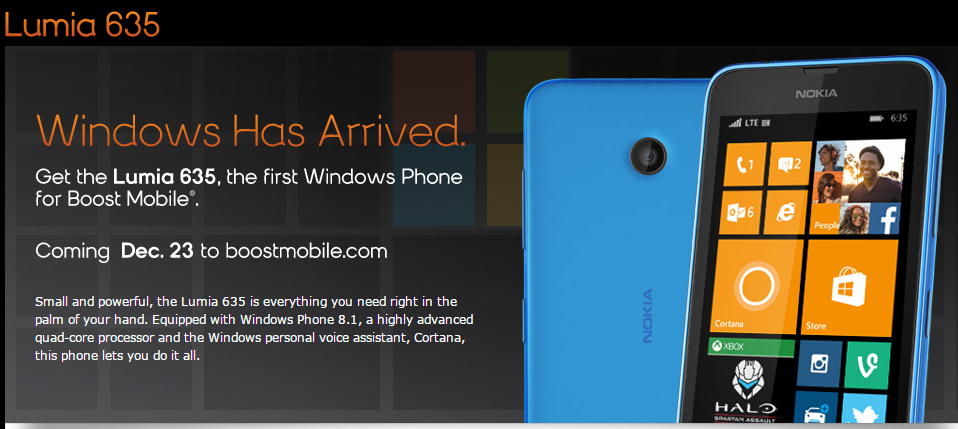 For both Boost Mobile and Virgin Mobile this will be the first Lumia Windows Phone to be launching on December 23, 2014 without any contract plans. Availability on Sprint is confirmed to be January 16 for the postpaid customers. This will also be the first Windows Phone 8.1 device to be available on Sprint network.
Lumia 635 Boost Mobile
For Lumia 635, Virgin Mobile and Boost Mobile has announced budget plans with no contract agreement required, offering unlimited talktime, messages and data. The following are the existing Boost mobile plans –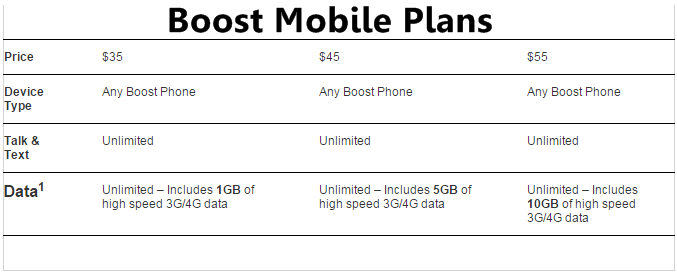 Lumia 635 Virgin Mobile
Lumia 635 via Virgin Mobile will be available at $99.99 from January 9, 2015.
The Lumia 635 is powered with 4.5 inch ClearBlack touch display with Gorilla Glass 3 protection, 5 mega pixel rear camera, 3G/4G LTE/Enhanced LTE connectivity, 1.2 Ghz Quad core processor and 1830 mAh Li-ion battery.
Via: Sprint