Motorola Mobility has officially unveiled Moto E XT1022 smartphone, their cheapest dual core phone ever. Straight from day 1, Moto E phone is as popular as Narendra Modi as Prime Minister of India. Listed here are the best Motorola Moto E Accessories available online especially from the Flipkart site for order.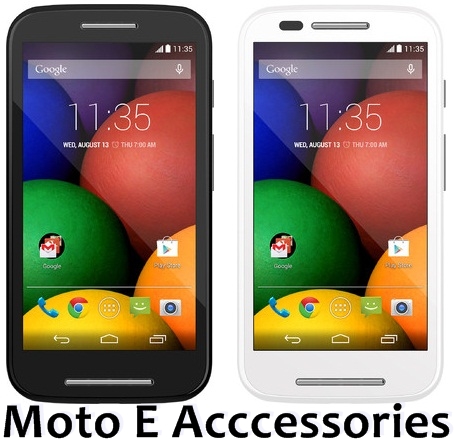 APS Pouch for Motorola MOTO E
MyCase release APS Pouch for Motorola Moto E phone which is made up for pure leather with soft lining inside. It's completely a scratch-resistant pouch to protect your phone from any normal wear and tears. This pouch is only available in Black color and maybe suitable for both Black and White Moto E device.
Features
Soft lining inside
High Quality Material
Velcro Strap
Pull-up strap for easy phone removal
Price - Rs 450

APS Pouch for Motorola MOTO E XT1022
APS Pouch for Motorola MOTO E XT1022 is yet another premium finished pouch to secure your phone. This Moto E pouch comes with belt clip and magnetic closure to rest your phone inside.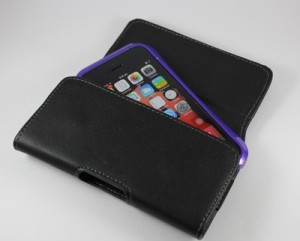 Features
Magnetic Closure
Belt Clip
Good quality PU leather
Custom fit
Price - Rs 550

Motorola Moto E Screen Protector
APS presents Anti-Finger Print, Scratch Resistant, Clear Screen screen protector for Motorola Moto E phone. This package includes Lint Cleaning Cloth for cleaning the phone before applying the screen protector.
Features
Anti-Finger Print
Scratch Resistant
Clear Screen
Price - 250

Crust Screen Guard for Moto E
Crust Screen guard for Moto E keep your phone away from dust and stains and it will bring the Gloss finish on your device.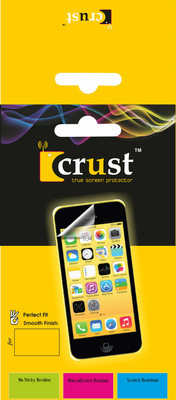 Features
Gloss Finish
Scratch Resistant
Price - Rs 200