Along with Xiaomi Mi Note and Mi Note Pro, Xiaomi also unveiled Mi Box Mini an Android TV set-top box which will be costing only 30 dollars. It will be a direct competitor to Roku sized nearly to a phone charger. It's 25% of the size of Mi Box (previously released streaming device by Xiaomi) and anyone can easily mistake it for a smartphone charger.
Xiaomi Mi Box Mini
The Xiaomi Mi Box Mini runs on Android and brings in the support of Dolby DTs audio with 1080 pixels output resolution to TVs. It does have Bluetooth remote control enabled and it will be available in Microsoft Lumia colors of Red, Orange, Purple, Green, Blue and Yellow.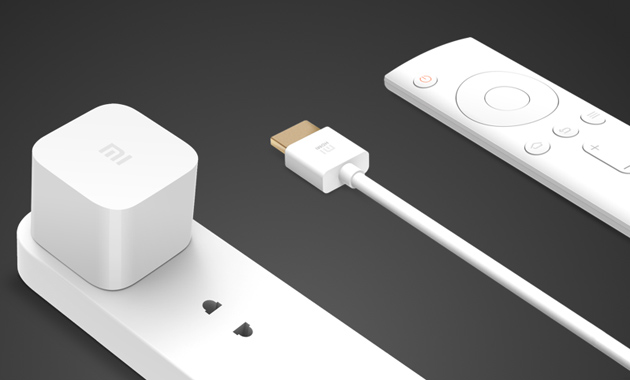 Priced at $30, it's definitely cheaper than Google's Chromecast ($35) and Roku stick costing $50.
Mi Box Mini specifications –
1080p resolution, Dolby, DTS audio
1.3 GHz Cortex A7 quad core processor
1 GB RAM
4 GB Internal memory
Bluetooth remote control
Standard 1.5m HDMI cable
Right now Xiaomi will sale Mi Box Mini in China only costing 199 Yuan from the official Mi.com site from January 20.
Via: MIUI