Caterpillar Cat B100 Rugged Phone Unveiled at CES 2014 for European markets.
You choose your smartphone depending upon the nature of work that you do. For people who are always in construction work, possessing a featured smartphone might not be great a choice as you always possess the risk of damaging it due to dust, sudden drop from hands.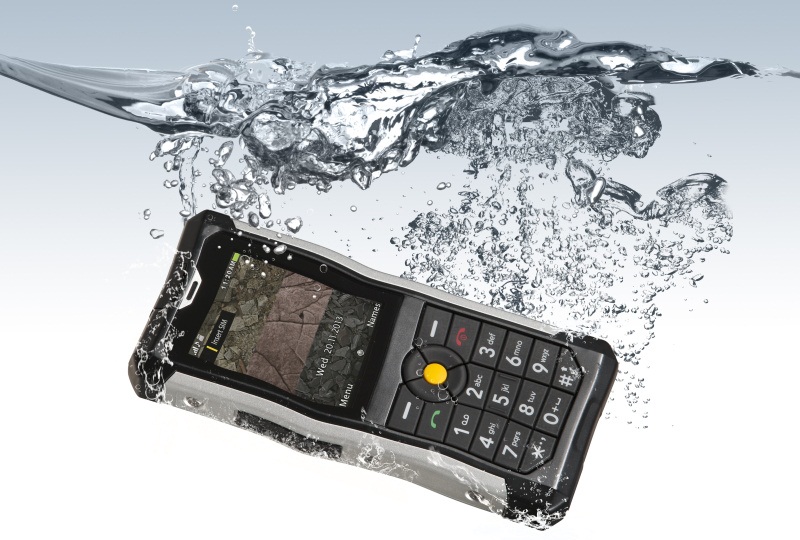 Caterpillar has always come up with extra ordinary phones, although no smartphone but feature phone appealing to certain work-a-holic.  Caterpillar at CES 2014 unveiled CAT B100 a featured phone designed for rough use. With Cat B100 you can only do phone calls and SMS as such it's not suited for surfing the web or downloading apps.
Going through technical features, this comes with 2.2 inch 240 x 320 pixels display with custom OS and includes 3 mega pixel primary camera. It's very limited in internal storage capacity but there is provision for micro SD card support up to 32 GB.
Cat B100 is a rugged handset and IP67 certified with MIL 810G protection providing total protection against dust, water proof for up to water at depth of 3 feets and handles water droplets, extreme temperatures very easily.
Caterpillar Cat B100 key specs are –
2.2 inch 240 x 320 display
MediaTek 6276W processor
Custom OS
3 mega pixel camera
Low internal memory + Micro SD card support up to 32 GB
123 x 56 x 17.5 mm, 136 grams
1150 mAh battery
3G supported
IP67 certified/MIL 810G protection
Caterpillar Cat B100 will only be sold in European market from today and availability in other countries to be this quarter.