If you have already upgraded to Android Lollipop or bought the latest device with Android 5.0 OS you might have trouble finding out how to do simple things because Android 5.0 is a little different from the previous versions and not too many people are familiar with the OS so you will get no help from people around you.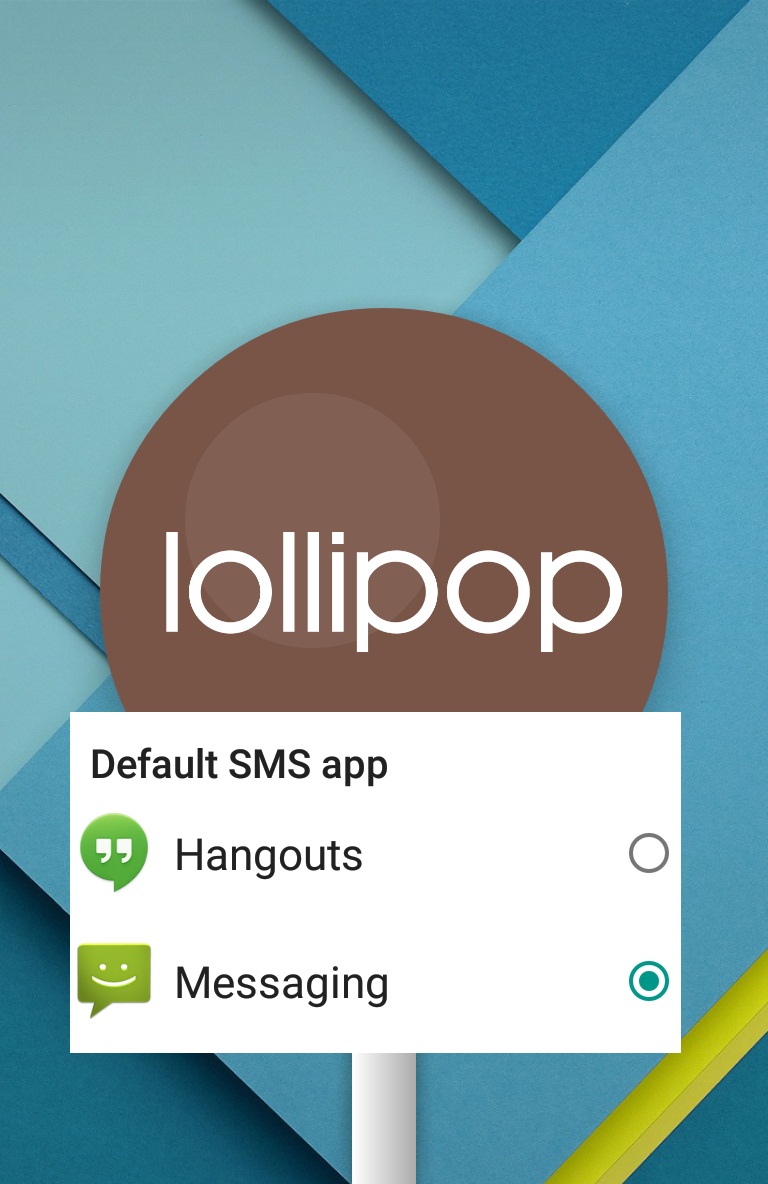 You can set Hangouts as the default messaging application or choose a third-party app out of the numerous available on Google Play. The Motorola Nexus 6 comes with Android Lollipop with a new Messenger app different from the regular messaging apps on Android KitKat or Android Jelly Bean.
Changing Default Messaging App on Android 5.0
New or old, you can replace the messaging app with Hangouts or any third party app easily by following these easy steps.
Go to the messaging app you have.
Tap the Menu button on the right.
Tap on Settings.
The Wireless and Networks menu will open from where you have to locate and tap on the 'Default SMS App' option.
By the way, the new Messenger App is not exclusive to Android Lollipop. You can find it on Google Play and download it for free on Android 4.1 and newer devices.