Website Loading Speed of Two Sites: Knowing your web site loading speed is must analyze your site performance. Moreover, we want to stay ahead of our competitors. There are several tools to find out your website loading speed but they just only give insight on how much time your site takes to load your site homepage but none of them serve to compare with other existing sites of your own or any other on the web. One of the website speed tests I use is the pingdom tool available for direct access at http://tools.pingdom.com/fpt/. It's so easy and simple, just type your website URL and hit Test Now to calculate your website speed test.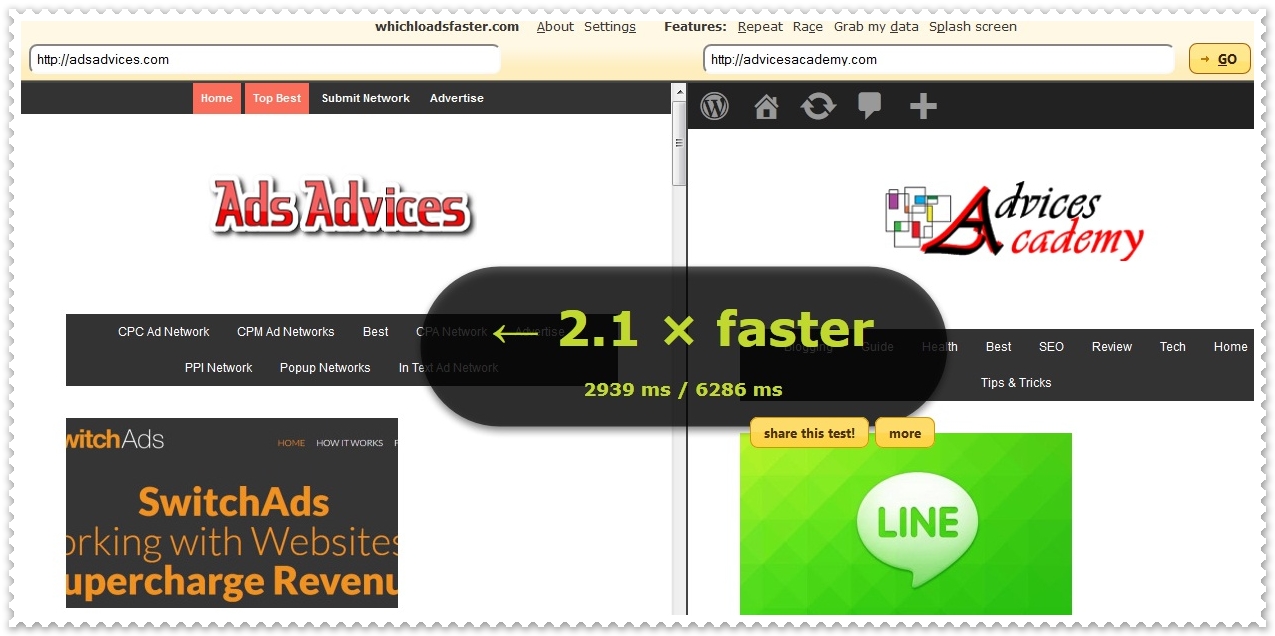 Compare Websites Loading Speed
So what if you are looking to compare the speed of two websites? You do it manually? Wait for a second if you are doing it manually as here I have come across a tool named as Whichloadsfaster.com. The name itself indicates that it compares the group of websites loading speed and gives out insight report. So how to compare two sites on the basis of loading speed?
Follow the process mentioned below –
Open whichloadsfaster.com on your browser.
Now type the URL 1 in the first column.
Type the URL 2 in the second column.
Now hit Go button to compare the website loading speed.
You will be given out with results in a pop-up.
So by that way you have compared and known the results on which site is faster or slower. Check out more inside blogging tips at Yogesh Khetani Blog.
Incoming Searches
Compare website speeds
Compare websites speeds
Compare blog speeds
Compare blogs speeds
Compare two website speeds
Website speed comparison
Website speed comparison tool
site speed comparison