Android 4.2.2 Jelly Bean OS is out and making it count in big ways. For the starters, we have listed out the improvements and enhancements included in Android 4.2.2. While Nexus devices are the first to receive this update because they are the official Google branded devices. Here comes another custom firmware called as the Slim Bean firmware based on the Android 4.2.2 Jelly Bean OS. For those who are looking forward for this update, you should know that this is a custom firmware developed by third party and this was in particular is available for around 20 devices but here we have mentioned the procedure for Nexus 4 phone.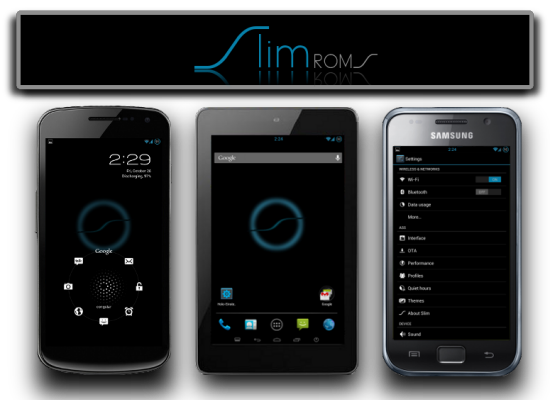 You should have a rooted a Nexus 4 phone and also make sure that it's not carrier locked, if its, then there is a complete different procedure and locked carrier Nexus 4 owners are recommend to stop reading further because this procedure is not for you.
Reminder Before Updating
Make sure that your phone is rooted first and then install the ClockWorkMod Recovery on your phone.
You should ensure that USB Debugging is enable on your phone, you can enable it by following the path as Settings > Applications > Development > USB debugging and see if it's enabled or not.
Also ensure that the proper USB Drivers are installed on your Computer for your Nexus 4 phone.
Finally it compulsory to have a check at battery meter. It's recommended that you charge your phone to up to 100 % and then proceed with actual update procedure.
Taking backup, it's not necessary up front because we will do it once we get the phone in the ClockWorkMod Recovery
Step by Step Update Procedure
Follow the complete procedure mentioned below to update your device successfully –
Download the Slim Bean Android 4.2.2 firmware on to your PC.
Connect and mount your Nexus 4 USB memory on your PC using the USB cable that came with your phone.
Now move the downloaded zip file to the root of your SD card.
Disconnect the USB cable and then turn off your phone.
You need to get your phone in the ClockWorkMod Recovery, also called as the Bootloader mode. This can be done by pressing the

Power On

button together with

Volume Up + Volume Down

buttons at once. You need to make use of both hands.
Now select the Bootloader and then go to Recovery.
Now you will be the recovery menu and first thing that you should do is to wipe the data first. Scroll it down to "Flash Zip from SD card". In Recovery menu, Power button is used to execute the highlighted option and to move up and down the menu options you need to use

Volume UP

and

Down

keys.
On that is done, you need to again select "Choose Zip from SD card". Press power button to execute the selected button.
Now using the volume keys, navigate to the file location on the root of your SD card. Select it by using the Power button. Confirm the installation using the Power button.
After the installation is done, go to "++++Go Back++++" and reboot the phone by selecting the "reboot system now" option from the Recovery Menu. The phone will now boot in with the new Slim ROM and it will take couple of minutes to do so, because it's the first time that it's been in that OS.
The update process is done, you can check for the update by going through Settings > About Phone. And if you are facing any issues during update, please drop us a comment here.