Almost everyone in United States prefers iPhone and apart from color, iPhone 7 are all the same. We generally ask what phone is it when it comes to Android but our question changes when you ask about iPhone – which iPhone model is that? To stand out from the rest iPhone owners, you can use cases and covers. We have already gone through best iPhone 7 cases & covers for complete protection but here we go through steps on how to get Customised iPhone 7 Case or personalized case with a photo on the back. These cases will make your iPhone completely different from others.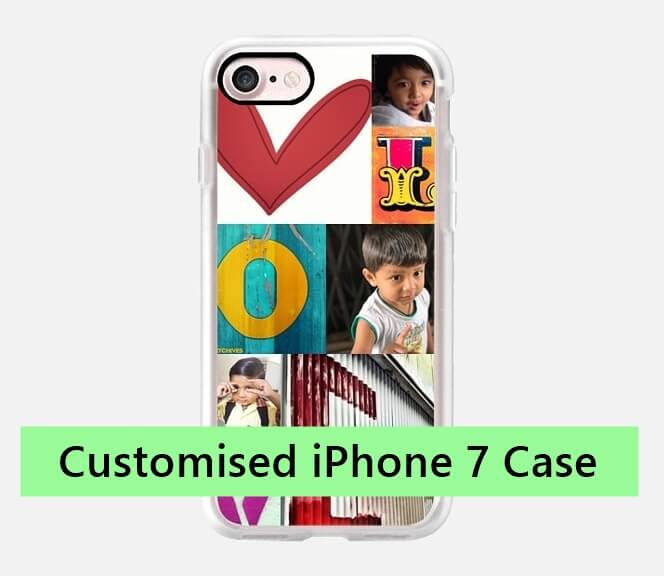 Customised iPhone 7 Case
If you signup you will get $5 off on your next purchase or design. Yet another reason why you should get a new iPhone every year and customize it with a little discount.
To get started, you will have to visit an outside page. Open Create your own iPhone 7 case Casetify page.
Once it's opened, scroll down and click on 'Make your iPhone 7 case'.
The above page will be opened. It's the iPhone 7 personalized cover creator page.
First select the color of iPhone 7 that you have/brought.
Now choose the color of skin that want from –
Finally go to the last step, i.e., Layout.
Select the layout and template that you like.
If you want to get your own photo, then connect your Instagram or Facebook account and import photos.
Add to your cart and checkout.
You can even add Premium Tempered Glass Screen Protector ( additional $20) to your cart.
All these monogrammed iPhone 7 case are not cheaper. It will cost you $40 for each one of them and it includes free shipping worldwide to the United States, Canada, UK, Germany or any other country.
All these Custom cases for iPhone 7 are classic grip cases crafted from soft polycarbonate [TPU] material. The custom designed Casetify case ensures the powerful safeguard of your iPhone 7. Even sudden drop or pill of water or any sudden accident will do no harm to your device.
This post was last modified on August 9, 2018 8:53 AM